Nvidia reveals the cost of RTX A6000 Ada
Nvidia officially unveiled its most powerful workstation accelerator in the RTX line, the RTX A6000 Ada, almost two months ago, and it's only now that it's time to announce the official pricing. It amounted to 6800 dollars. On the one hand, the official price turned out to be lower than what various online stores had previously set . On the other hand, the RTX A6000 Ada turned out to be almost 50% more expensive than its predecessor, the RTX A6000 based on the Ampere architecture.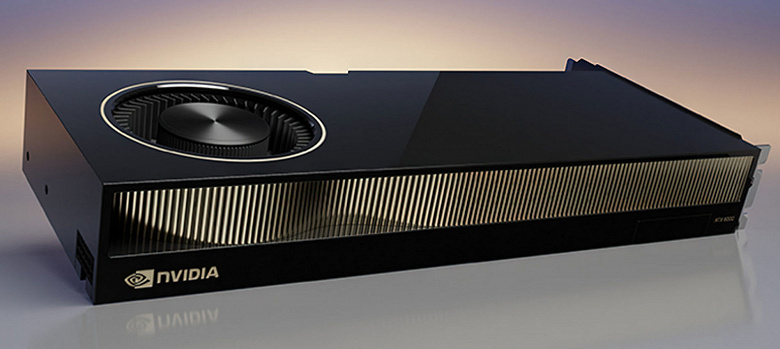 Although the RTX A6000 Ada has 18 176 CUDA cores – 11% more than the GeForce RTX 4090 – this model does not use a full-featured AD102 GPU, as two of the 142 SM blocks are disabled. As for the memory, even though there is a lot of it, as much as 48 GB, it is GDDR6, not GDDR6X. But there is support for EEC.
The memory chips are clocked at 20GHz, so the maximum theoretical memory bandwidth is 960GB/s, 25% more than the RTX A6000. The RTX A6000 Ada draws 300 watts and uses a new 16-pin connector for power delivery, which is hardly problem-free.