This is the cheapest video card with this amount of memory
While Nvidia is preparing to release a new GeForce RTX 4060 Ti graphics card with a price of $400-450 and 8 GB of memory , 16 GB adapters continue to fall in price on the market. For example, one of these can already be bought for only $340.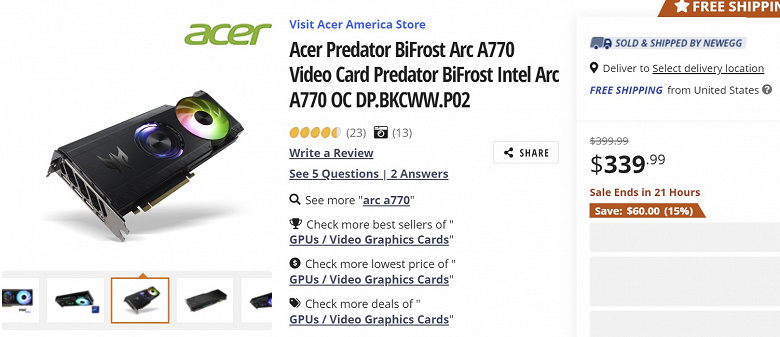 Nvidia does not offer such video cards even close.
The Acer Predator A770 BiFrost model with a unique cooling system with two different types of fans has fallen in price to just $340. Initially, they asked for $ 400 for the adapter. 
This is the cheapest 3D card with 16 GB of memory. Yes, its performance is far from the Radeon RX 6800, which is next on the list, and it's not a fact that a card of the Arc A770 level needs 16 GB, but due to the hype about the lack of 8 GB of memory for modern games, such a volume is unlikely to be superfluous.