To circumvent US sanctions
Nvidia has unveiled its fastest and most sophisticated graphics accelerator, the H100 NVL , with 188 GB of memory for training language models, but such a product cannot be shipped to China due to US sanctions. Therefore, Nvidia created a separate accelerator for the Chinese market – H800.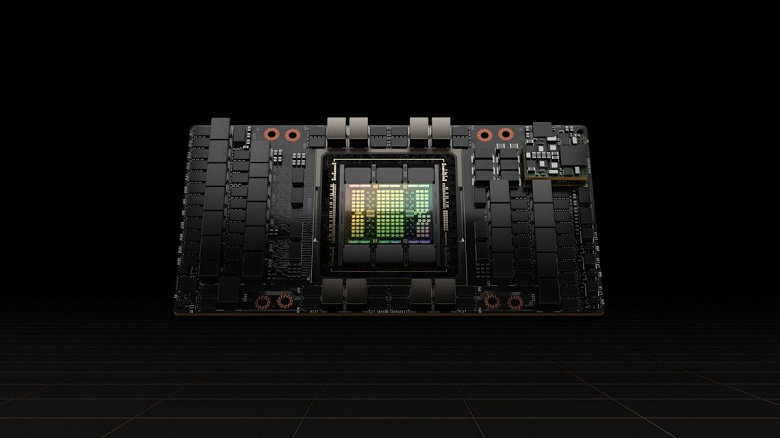 Nvidia has created an exclusive H800 accelerator for China, slowing down the top H100
The H800 is a slowed down version of the regular H100 (not the H100 NVL). The fact is that US regulations were introduced last year to prevent many manufacturers from importing and exporting goods to China. Therefore, Nvidia developed a legal version of the H100, intended exclusively for export to Chinese companies.
It is known that the H800 has halved the data transfer rate, and it is not very clear what speed we are talking about. It probably means the bandwidth of the interface. Whether there are any other restrictions is unknown. In any case, the H800 should be a very capable product.