For 50 dollars
In just a few days, Radeon RX 7700 XT and RX 7800 XT video cards will hit the market. And although the latter seems to look weak relative to its predecessor , both new AMD products have a rather mediocre competitor: the GeForce RTX 4060 Ti 16GB. Recognizing this, Nvidia appears to have lowered the recommended price for this adapter today.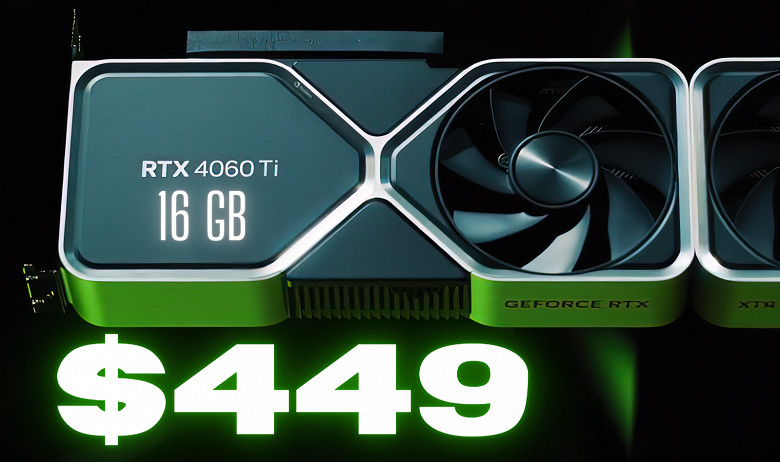 More precisely, Nvidia's partners reduced prices, but the company itself announced this, that is, apparently, it is the initiator of the process.
Nvidia lowered the price of GeForce RTX 4060 Ti 16GB
Finally, please be reminded that market prices may differ from suggested retail prices upon initial release. Today, the GeForce RTX 4070 is widely available for $599, and the GeForce RTX 4060 Ti 16GB is now available for $449. Both of these GPUs are great upgrade options for gamers looking for their next GPU in the next 2-3 years.
On all major US sites, the RTX 4060 Ti 16GB is indeed already on sale for $450 – there is an offer even for $430. In Europe, cards fell in price to 470–480 euros.
That is, the RTX 4060 Ti 16GB now costs the same as the RX 7700 XT, offering more memory, but AMD's new product should be much faster. At least in 3DMark Time Spy it is 25% ahead of the Nvidia card.
`