She can be very noisy.
PNY at Computex 2023 showed not only the thickest video card in the world , but also a cooling system for SSD, which has two fans at once.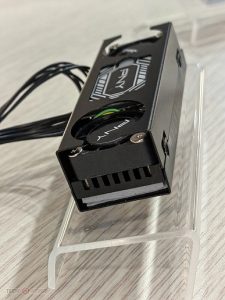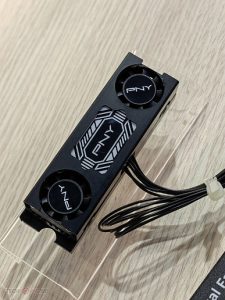 PNY showed the cooling system Dual Fan SSD Heatsink with two fans
The Dual Fan SSD Heatsink model consists of a small heatsink and a pair of tiny 20mm fans. How noisy they are is anyone's guess. From the rest, you can highlight the presence of illumination.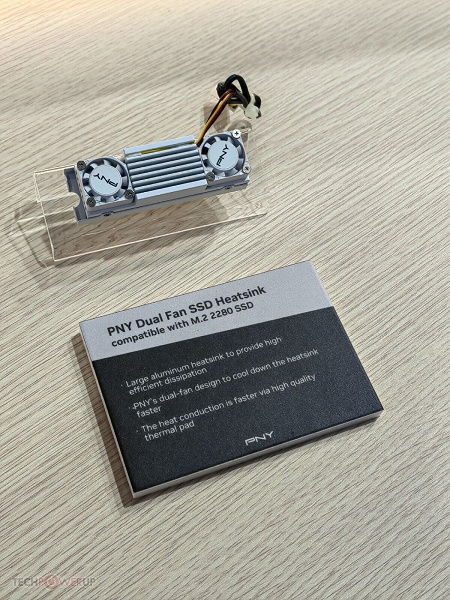 As tests show, drives with PCIe 5.0 do need additional cooling, but models with active CO are often very noisy.