For such an experiment, a hardware modification of the adapter is required.
If in the past generation of video cards AMD adapters were more energy efficient than GeForce cards, now the opposite is true. And while the RTX 4090 can be made to run at around 200W with minimal impact on performance, a new experiment has shown that the RX 7900 XTX can draw 700W if power is completely uncapped.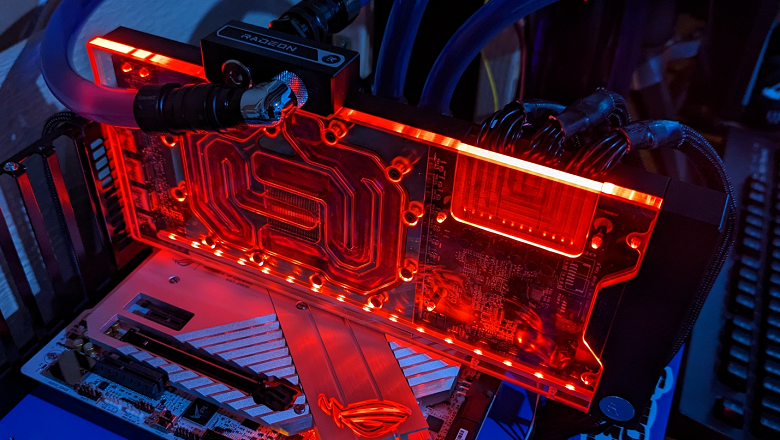 Overclocker Jedi95 took an Asus RX 7900 XTX adapter, an Elmor Labs EVC2SE module, and modified the video card in hardware to be able to supply as much power to it as the card could consume.
Radeon RX 7900 XTX graphics card can consume up to 700W of power.
As a result, the graphics core of the adapter worked at a frequency of up to 3467 MHz, and in this mode the card consumed up to 696 W! This is almost double the usual consumption of the RX 7900 XTX.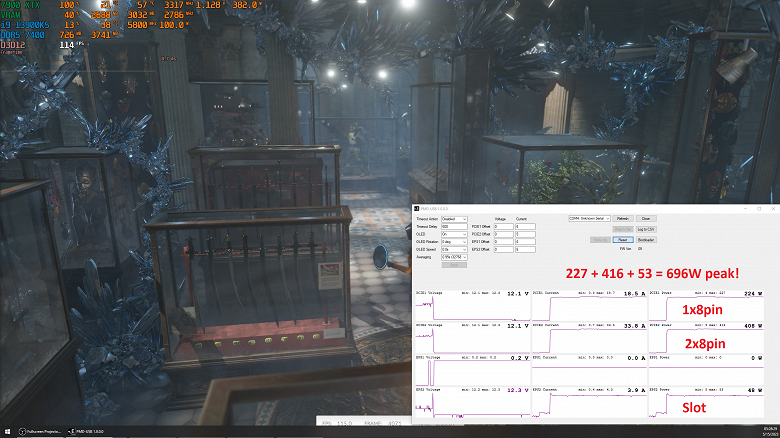 In terms of benchmarks, the adapter scored 19,137 in 3DMark Time Spy and 7,690 in 3DMark Speedway. This is close to what the RTX 4090 outputs.
`