Reliance Jio's

Strategic

Move Netflix Subscription Now Available on Prepaid Plans
Reliance Jio, the telecommunications arm of Mukesh Ambani's Reliance Industries, has unleashed a game-changing move by introducing Netflix subscription options on its prepaid plans. This strategic maneuver heightens the competition within India's telecom industry and offers Netflix an innovative revenue stream. Let's explore the significance of this collaboration and its implications for both companies and customers.
Reliance Jio's Bold Initiative
Breaking new ground, Reliance Jio Infocomm announced the inclusion of Netflix subscriptions within its prepaid plans. This strategic decision adds value to Jio's offerings and provides a fresh avenue for the video-streaming giant, Netflix, to expand its reach and revenue channels.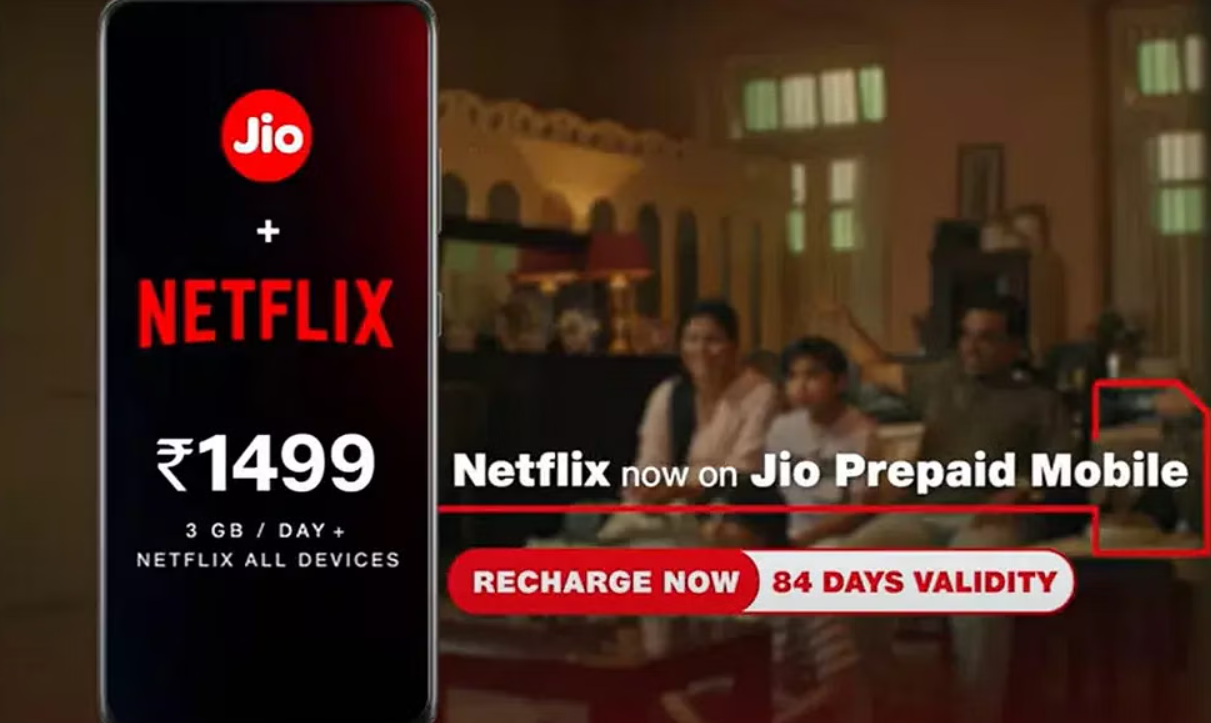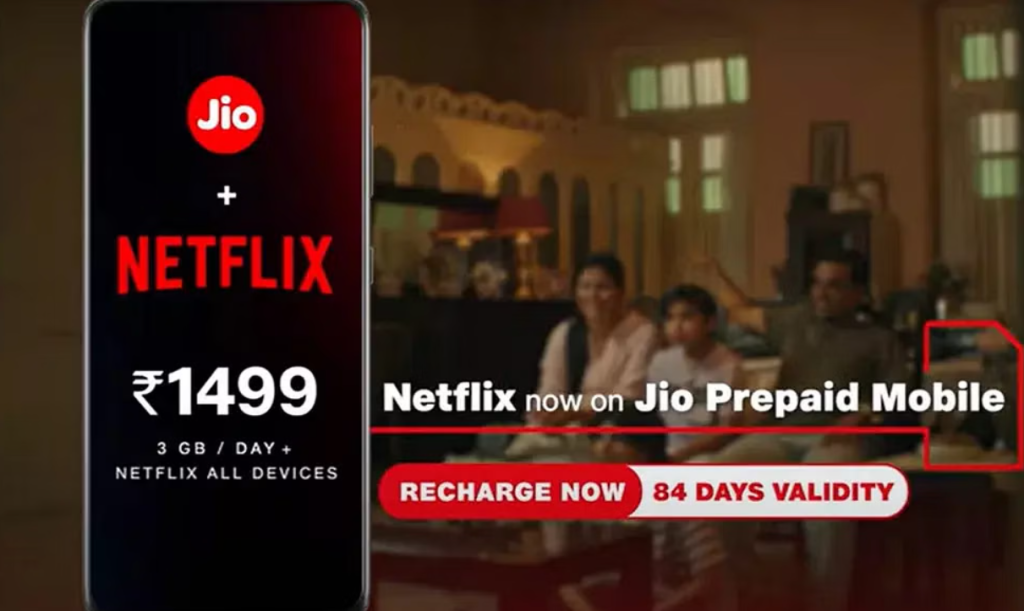 Two Subscription Packages for the Taking
Reliance Jio's prepaid customers, totaling around 400 million, now have the exciting opportunity to access Netflix via two distinct subscription packages. The first package, priced at 1,099 rupees ($13.23), grants mobile platform access to Netflix's content. The second package, priced at 1,499 rupees, offers access to Netflix's basic package designed for larger screens. Both boxes are valid for up to 84 days, providing ample viewing time for users to enjoy their favorite shows and movies.
Strengthening the Competitive Landscape
In a strategic move to stand out in the Indian telecom market, Reliance Jio's partnership with Netflix brings forth a formidable edge. The telecom giant's peers, Bharti Airtel and Vodafone Idea have previously extended their prepaid bundled plans to include subscriptions to Disney+ Hotstar, a rival streaming service by Walt Disney. The inclusion of Netflix subscriptions by Reliance Jio is set to intensify the competition in the industry and offer customers enhanced choices.
Jio launches Netflix subscription
Netflix's Perspective
Tony Zameczkowski, Vice President of APAC Partnerships for Netflix, expressed enthusiasm about the partnership with Reliance Jio. He stated that the collaboration would allow a broader audience to access a diverse array of Indian and global content. This move comes as Netflix explores alternative revenue streams, seeking new opportunities to sustain growth amidst market saturation.
`
Future Implications
As Netflix faces saturation challenges in the United States, this partnership with Reliance Jio emerges as a strategic diversification strategy. The streaming giant's efforts to curtail password sharing and introduce an ad-supported option further underscore its pursuit of novel monetization avenues. By integrating with Reliance Jio's prepaid plans, Netflix aims to tap into a vast subscriber base while offering viewers a seamless entertainment experience.
Reliance Jio's introduction of Netflix subscriptions within its prepaid plans marks a bold and strategic step in the evolution of India's telecommunications and entertainment landscape. This synergy between two major players highlights the symbiotic relationship between technology, telecommunications, and content consumption. As Reliance Jio revolutionizes the Indian telecom sector, Netflix's innovative approach showcases its commitment to adapting and thriving in an ever-changing market.