AvtoVAZ can rely on public procurement
Dealers and other participants in the Russian automotive market believe that the huge Lada Vesta NG Signature car will be produced in limited quantities under government orders and will be intended for officials of any level.
According to Denis Reshetnikov, who heads the dealership of the Fresh Auto automotive marketplace, this car is very different from the 2016 Lada Vesta Signature, which was also planned to be mass-produced as an executive class model, with more premium equipment. The new model is equipped with a premium audio system, a two-tone steering wheel, improved sound insulation, and the interior is made of cream-colored perforated leather. The previous model had more modest equipment.
Taking into account the fact that the pilot version of the elongated Lada Vesta sedan was first shown to the speaker of the Federation Council Valentina Matvienko, most likely it will be offered to the fleets of government agencies at all levels for import substitution of foreign cars. Most likely, the sedan will not be budget, so it will be produced in limited batches under the state order. At the same time, the elongated Lada Vesta sedan will not be able to compete in terms of equipment and performance with the premium sedans of the Chinese brand Hongqi, as they plan to compete with the Mercedes-Nenz E-Class and Aurus Senat, and this is a completely different level.
Replace Toyota Camry and Hyundai Sonata.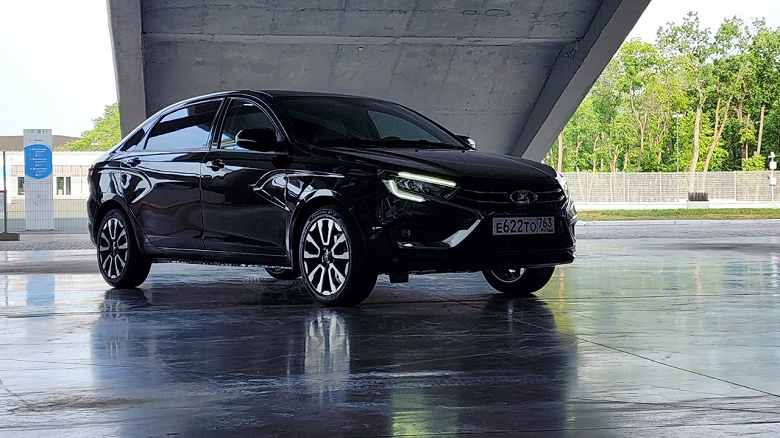 Sergey Burgazliev, a representative of the Automobile and Transport company, said that AvtoVAZ wants to get into the segment of large sedans, hoping for the public procurement segment, where Toyota Camry, Ford Mondeo and Hyundai Sonata used to be bestsellers. At the same time, he adds that the elongated Lada Vesta is unlikely to be able to replace them.
The plans of the GAZ Group with the restart of the Volga for the D / E segment, albeit based on some Chinese model, look much more rational both from the point of view of the market and for public procurement. If GAZ Group carefully and professionally studies the market and offers a good product – Volga, then with proper marketing, the company can become a full-fledged player in the passenger car segment.
`