There will be no single winner
Despite the fact that there are still two weeks before the start of sales of Samsung Galaxy S23 smartphones, full reviews of the camera of the older novelty have already been published on the Web. The author of the famous SuperSaf channel compared the Galaxy S23 Ultra camera with the iPhone 14 Pro Max camera.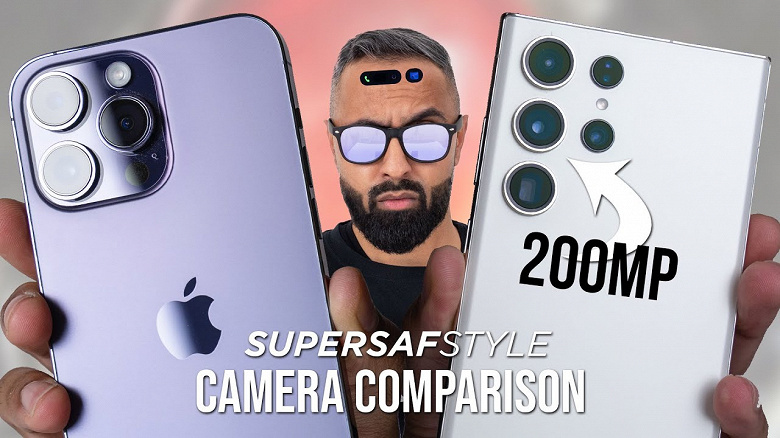 Unfortunately, although the comparison is voluminous, it is far from being as informative as it happens on some other channels. However, there is still a lot of information.
As you can see, in low light, the brainchild of Samsung shows a wider dynamic range and detail. This is true for all cameras, including the ultra wide and tele cameras. But when shooting video at night, everything is not so clear. At least the Korean smartphone has a lot more noise and slower autofocus.
Of course, Samsung easily wins in the comparison of cameras, because it has two of them at once. Already at 10x zoom, the difference is very noticeable, and the iPhone cannot offer more than 15x at all.
Cinematic Mode on the iPhone clearly looks better, in addition, we can note a fairly significant difference in color reproduction, both in the photo and in the video.