Thus Chery decided to demonstrate the strength of the aluminum body
Chery Ant is not a new car – it has been produced in China since 2017, but is regularly updated. "Ant" (as the name is translated from English) has a solid body – its cage is made of aluminum alloy, which is close in strength to the alloys used in the aviation industry. Incredible strength for such a small car is now confirmed by the T-59 tank.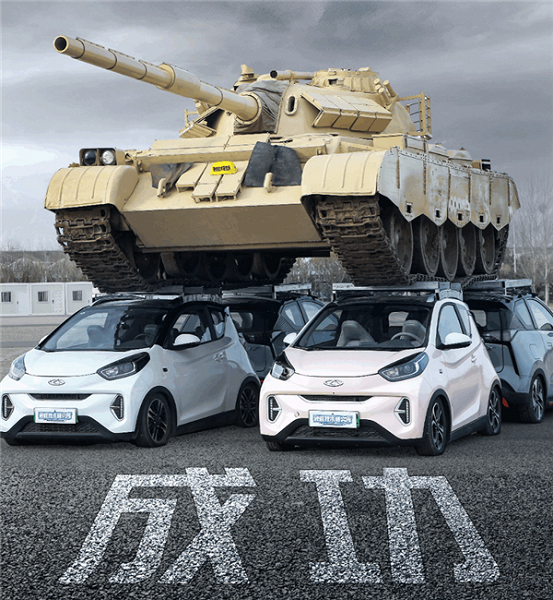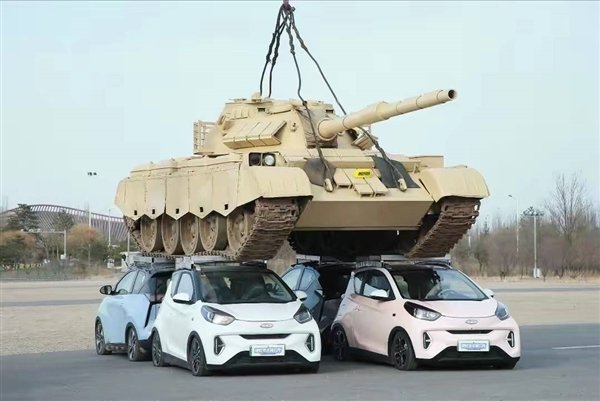 Small, but remote. Chery Ant microcar tested with T-59 tank
The test is simple: the tank was hoisted onto four Ants. Based on the fact that the mass of the T-59 is approximately 30 tons, each of the Ant accounted for approximately 7.5 tons. The roof probably buckled, but the little cars survived, and Chery can now spin the story of how the tiny Ant opposed the mighty (once) T-59 with might and main.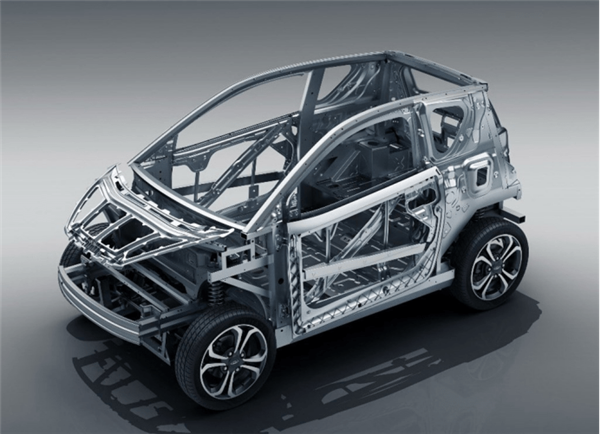 Chery notes that the car's body cage is made up of 68.7% 6000-series aluminum alloy. In addition to the obvious strength advantages, it is also lightweight and does not corrode, unlike ordinary metal.