Cars put up on the old track
According to the insider public Avtograd News on the VKontakte social network, AvtoVAZ is actively filling the old track with assembled Lada Vesta NG cars, where incomplete Lada Grantas were found a few months ago.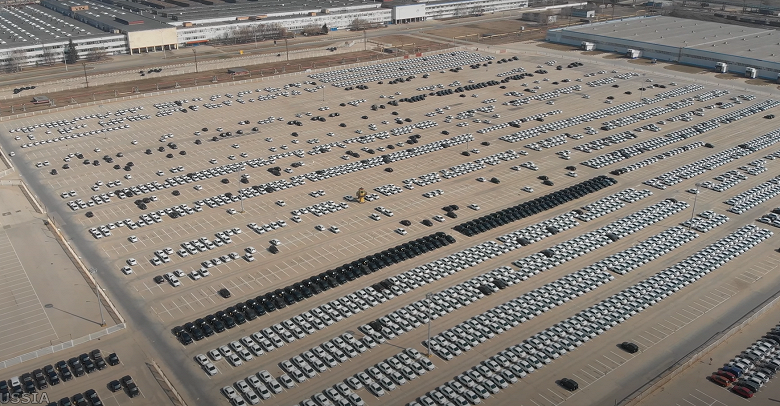 The source published a link to the YouTube channel of Alexander Koryagin, who posted a video taken from a drone.
AvtoVAZ from a bird's eye view. The Lada Vesta NG that came off the assembly line began to be put on the old track until all the flaws were eliminated. The eightieth building has already been completely filled with them. More than 1,000 cars have already been assembled.
As previously reported, AvtoVAZ is considering the possibility of returning the evening shift in May to assemble the Lada Vesta NG. In this scenario, the plant will be able to assemble 40 cars per hour and 600 cars per day.
`
The admin of the Avtograd News public lives in Tolyatti and works at AvtoVAZ. He leaked a lot of accurate information, including photos of the new Lada Vesta NG, videos showing the interior of the car, information about incomplete Lada Granta, problems with spare parts, and so on.