It weighs about 6.35 kg
Sonos, one of the renowned US audio manufacturers producing premium products such as wireless speakers and subwoofers, has unveiled the Sonos Sub Mini wireless subwoofer. In the US, it was priced at $429 and in China at $615.
The Sonos Sub Mini has a unique design that completely sets it apart from traditional subwoofers on the market. The cylindrical product weighs about 6.35 kg, 305 mm high and 230 mm in diameter. There's a large oval gap in the middle, which the company says is meant to allow the two woofers to dampen each other's vibrations, reducing distortion.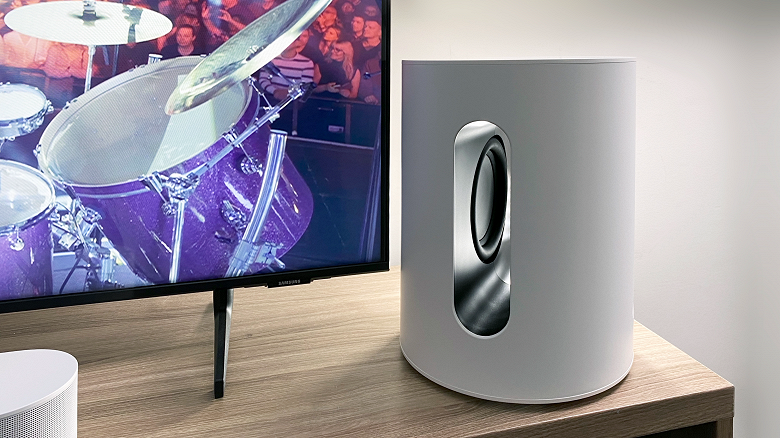 The device supports Wi-Fi connection at 5 GHz to ensure no delays. It's also easy to connect a new device: the user only needs to touch the subwoofer with an NFC-enabled phone to establish a connection.
The speaker received Trueplay support, thanks to which the Sonos Sub Mini adjusts the sound depending on where the device is located. The Sonos Sub Mini also allows users to perform manual setup using the Sonos mobile app.
The Sonos Sub Mini is multi-device compatible and can be easily connected to the Beam for deeper sound.