The smartphone has no release date yet.
A billboard featuring the Sony Xperia 1 V smartphone has appeared in Hong Kong, showing the three colors and design of the device.
The Sony Xperia 1 V will offer black, white and green body options, the overall design seems similar to the previous generation, and the camera will include three image sensors.
The billboard says that the Sony Xperia 1 V will be equipped with a "next-generation dual low-noise light sensor." And the inscription One for all light hints that the main sensor will feel great in any lighting conditions.
Sony Xperia 1 V first shown in its entirety on a huge billboard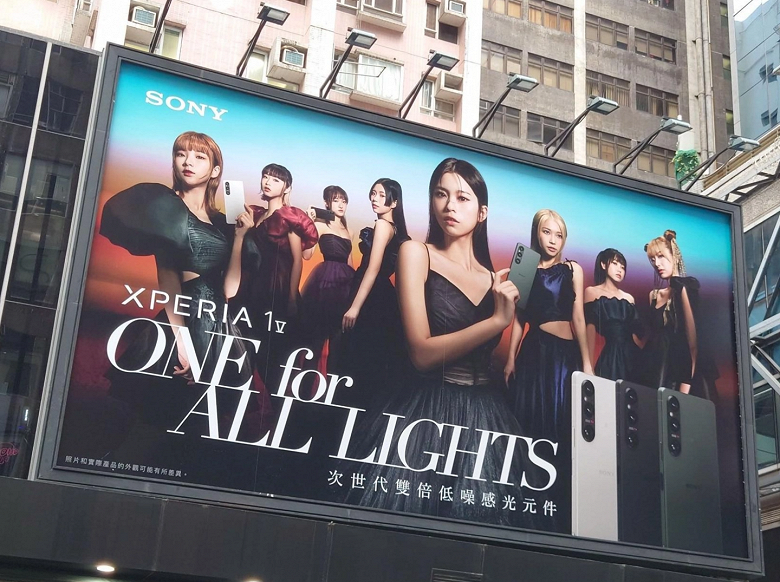 According to rumors, Sony Xperia 1 V may get a 50-megapixel Sony IMX989 or IMX858 sensor, which is used in Xiaomi 13 Ultra.
`
The smartphone is credited with a Qualcomm Snapdragon 8 Gen 2 single-chip system, 16 GB of RAM and a 5000 mAh battery.