It will be GPU only
Intel continues to change its plans for the high performance segment. Previously, Intel canceled the release of the already announced Rialto Bridge accelerators and announced that Falcon Shores will be released instead in 2025 , and now the company has revised the very concept of what will be called Falcon Shores.

Initially, Intel stated that the Falcon Shores would be what the company called the XPU. Simply put, this is actually a hybrid processor that combines CPU cores and GPU cores. Recall that we are talking about the server segment, where this has never happened before. However, AMD has already announced its monstrous Instinct MI300, Nvidia is preparing a bunch of Grace-Hooper, although the concept is different there, and Intel was supposed to have such a product. But now the company is revealing that Falcon Shores will be a GPU-only accelerator.
The company has changed the concept of Falcon Shores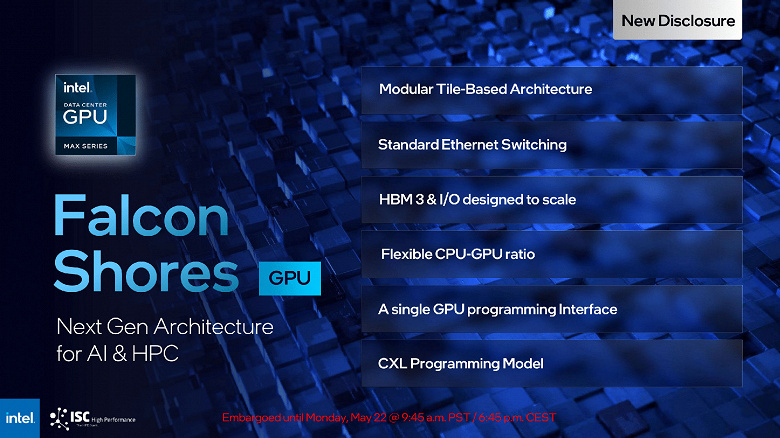 Such solutions will become part of the Max line and will receive HBM3 memory. From the rest, we know about the chiplet layout of the GPU.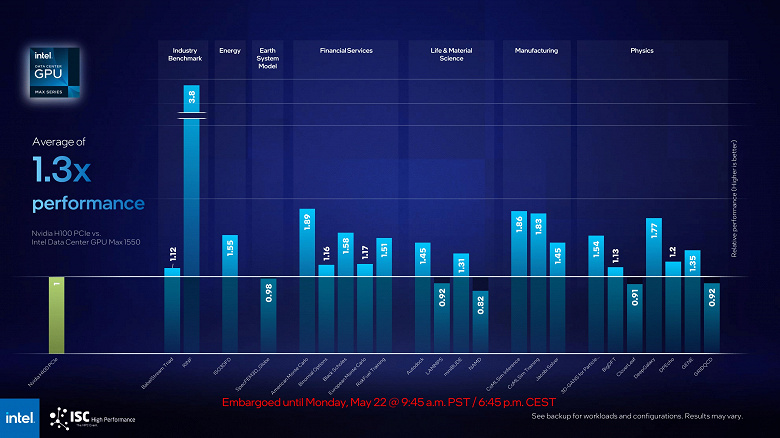 Intel explains its decision by saying that the company wants to offer a more flexible approach to its customers so that they can choose a separate processor part and separate GPU-based accelerators.
`