Images from the Mars Express probe were published live
The European Space Agency (ESA) has conducted a live broadcast of images of Mars obtained using the Mars Express probe. The action was timed to the 20th anniversary of the mission of the spacecraft. A recording of the broadcast can be viewed on YouTube .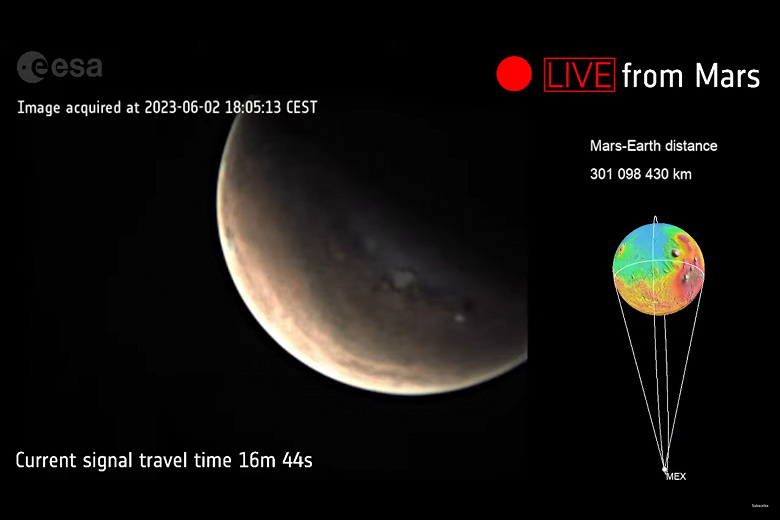 The European Space Agency conducted first live broadcast footage of Mars.
" Today we are celebrating the 20th anniversary of the Mars Express mission, and in this regard, we are giving everyone the opportunity to get as close to this planet as possible ," ESA said.
The broadcast lasted about an hour. The photos shown were taken in real time by the Mars Express camera, but the images of the planet appeared with a delay of about 17 minutes (this is how long it takes for the signal to cover the distance from the spacecraft to the Earth).
Russia is involved in the Mars Express mission: the probe was launched from the Baikonur Cosmodrome in June 2003, it reached Mars on December 3, 2003