The price is 115 dollars in China
Xiaomi has announced the start of accepting pre-orders for the latest Xiaomi Router 7000 router, which is available for $115 in China. As promised, the new product costs less than Xiaomi's flagship 10G router, which is offered for $250 in China.
The new router is built on the Qualcomm Networking Pro 820 platform, equipped with a 4-core processor with Cortex-A73 cores (1.5 GHz), as well as 1 GB of memory, which allows you to support up to 600 simultaneous connections. It reportedly easily outperforms most flagship Wi-Fi 6 routers in terms of performance.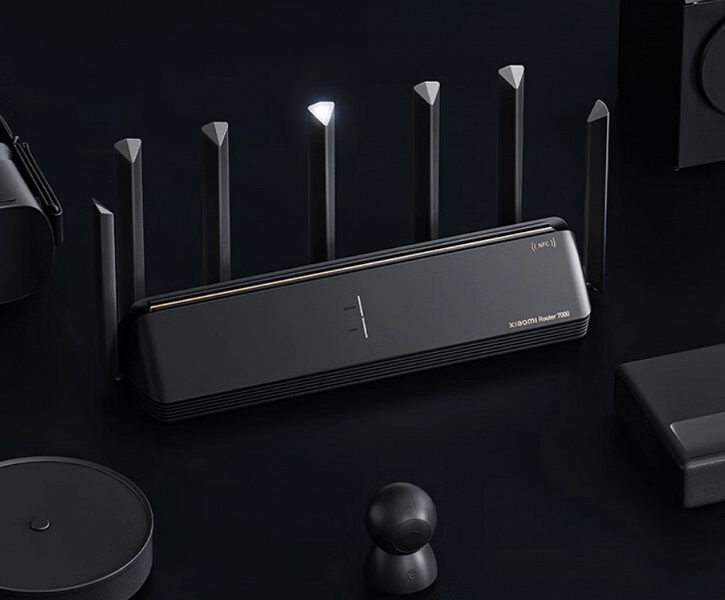 The latest fast router Xiaomi Router 7000 turned out to be much cheaper
It has received 2 high-performance signal amplifiers, which makes signal reception more sensitive and reduces blind spots. The top, side, and bottom of the case are equipped with efficient cooling holes to avoid frequency drop and disconnection of connected devices due to overheating.
The router is equipped with 4 2.5G network ports and one USB 3.0. It supports IPTV and game network port setting functions, and supports Dual WAN/Dual LAN at up to 5Gbps. In addition, Xiaomi Router 7000 supports acceleration for specific Xiaomi devices, intelligently recognizes Xiaomi/Redmi mobile phones, opens exclusive game acceleration channels, and supports software acceleration for PlayStation, Xbox, Switch, PC, smartphones and other devices to reduce gaming lag.