Only SSDs will be replaceable
The new Mac Pro model due this year will not support discrete graphics cards. 
Well-known Bloomberg journalist and insider Mark Gurman claims that with the transition to Apple Silicon, the most expensive and powerful PC of the Cupertino giant will lose support for discrete 3D cards and will only use GPUs in single-chip systems.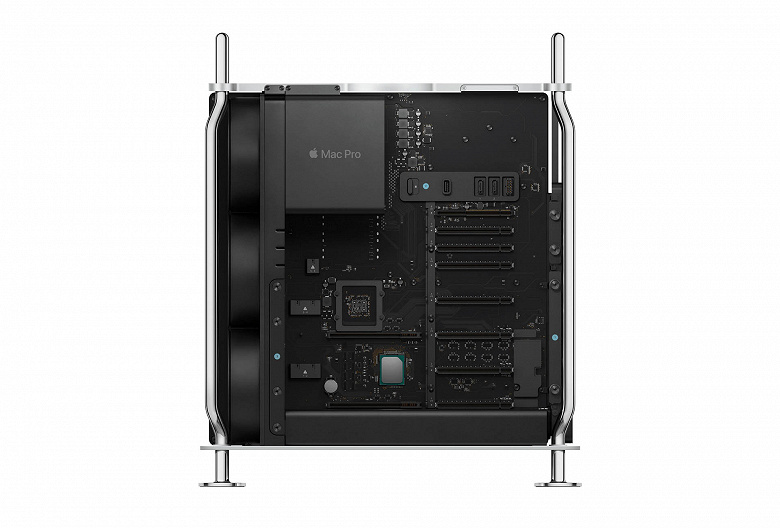 The GPU itself, apparently in the top configuration, will receive 76 cores. This is a lot, since even the M2 Max with a 38-core GPU is able to compete with mid-range GeForce RTX video cards at least in benchmarks. However, it is worth remembering that the current Mac Pro, if desired, can be equipped with two dual-chip Radeon Pro W6800X Duo with a total performance of over 30 TFLOPS. True, only for these adapters you will have to pay almost $ 10,000. 
In any case, it will be very interesting to see if the top-end Mac Pro can compete with its predecessor in GPU-intensive tasks. 
Gurman also says that the new Mac Pro will not get replaceable RAM. Actually, both statements are quite logical, since no PCs with Apple Silicon have external RAM and support for discrete graphics cards. Now the Mac Pro allows you to install up to 768 GB of RAM, and the new model may well lose on this indicator.