Now it's clear why Redmi Note 12 Turbo is so popular in China
A few days ago, Xiaomi boasted that Redmi Note 12 Turbo set three sales records in China at once . Now the developers of the AnTuTu benchmark have published a rating of sub-flagships for April of this year, and it partially explains the hit Redmi Note 12 Turbo in the home market.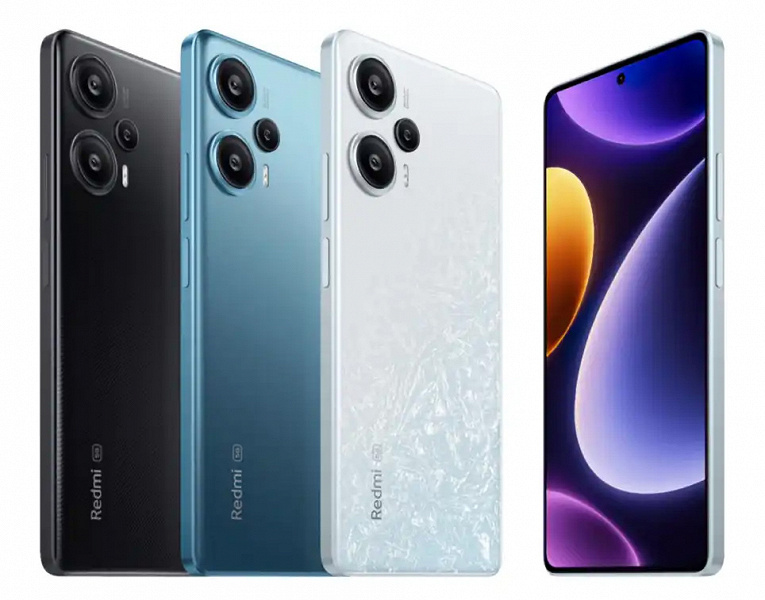 There is the Redmi Note 12 Turbo – and there is everyone else.
This graph clearly demonstrates what Xiaomi herself was talking about: in its price category, Redmi Note 12 Turbo outperforms the rest in terms of performance. In fact, the nearest model, which is in second place, loses to Redmi Note 12 Turbo by almost 110 thousand points. This is a rout.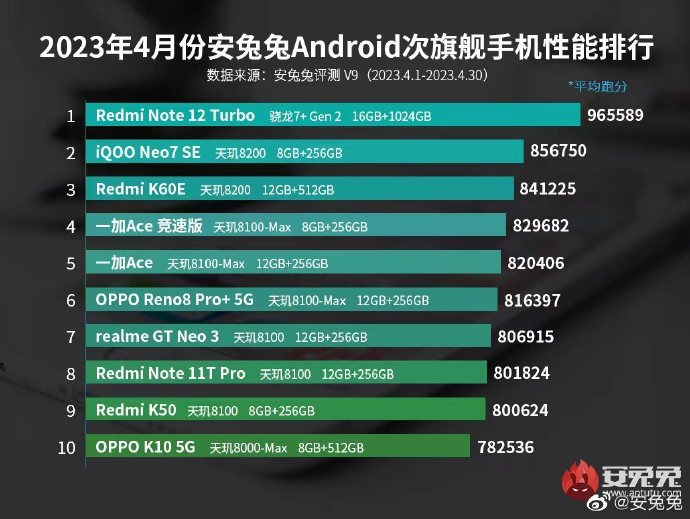 However, there is one point that should be noted. For some reason, the Realme GT Neo5 SE is missing in the ranking – it, like the Redmi Note 12 Turbo, is also built on the SoC Snapdragon 7 Gen 2. Perhaps, if the Realme sub-flagship was in the ranking, then the Redmi Note 12 Turbo would not have topped it. Although it clearly would not fall below the second line.