With a gray tint
The older iPhones of the new generation will get a new color, but it may not be the dark red that appeared in early leaks. Insider Unknownz21 says that the new color will be dark blue with a gray tint.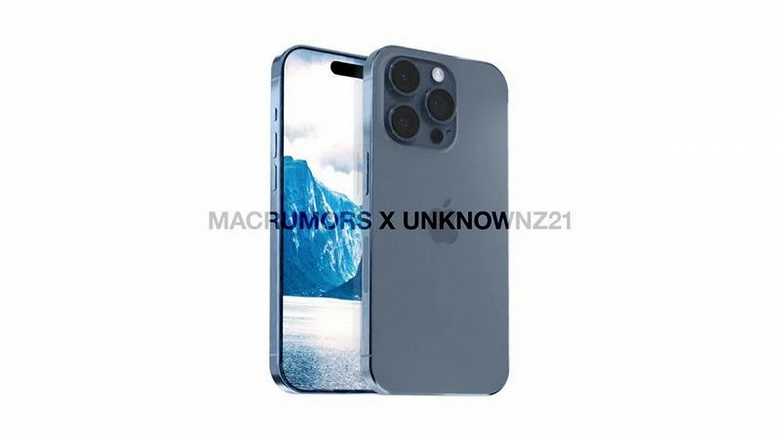 The color will be similar to what was available on the iPhone 12 Pro and 12 Pro Max models, but will be darker to better complement the titanium case material.
This is what the iPhone 15 Pro and 15 Pro Max will look like in a new color.
Other colors are expected to be silver, black, or dark gray and titanium gray. The insider says he hasn't seen any indication yet that a dark red is in development. MacRumors also says that there are many indications that navy blue will be the new color.
As for the base iPhone 15 and 15 Plus, they are credited with at least pink, blue and green colors. It probably makes sense to also expect red and black.
Insider Unknownz21 previously accurately described various elements of the Vision Pro headset prior to its release.
`