Three Touareg 2024 prototypes are now being tested in harsh weather conditions
Photo spies managed to capture the updated large crossover Volkswagen Touareg on tests. It is expected to be introduced later this year as a 2024 model and will be available to dealers towards the end of 2023. 
There won't be many innovations in design. It is expected that the crossover will receive an updated bumper and grille, headlights with new graphics. Behind the changes, apparently, there will be even less, but in this case, the graphics of the lights can also be updated.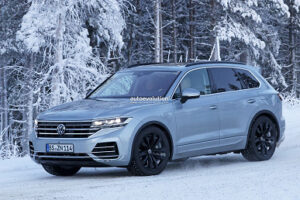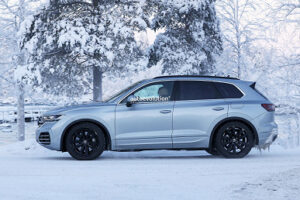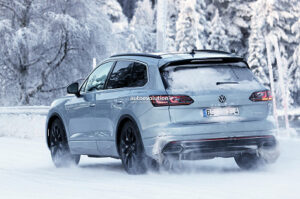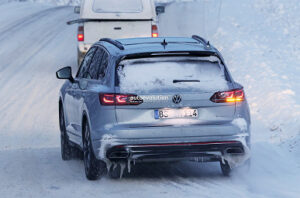 The 2024 Volkswagen Touareg will still be based on the MLB Evo platform, which automatically makes it related to the current Audi Q7 and Q8, Porsche Cayenne, Lamborghini Urus and Bentley Bentayga. To a large extent, the Touareg 2024 will be unified with them in terms of powertrains: a purely gasoline version is expected, several hybrids and a diesel engine, which is likely to be the last diesel engine for this model.