Realme 11 to be announced on May 10th
Realme has officially announced that the Realme 11 series will start the rampage of 1TB flash storage, making flash storage the norm.
The promotional image indicates that the top version will receive 20 GB of RAM (12 GB of physical and 8 GB of virtual), as well as 1 TB of non-volatile memory.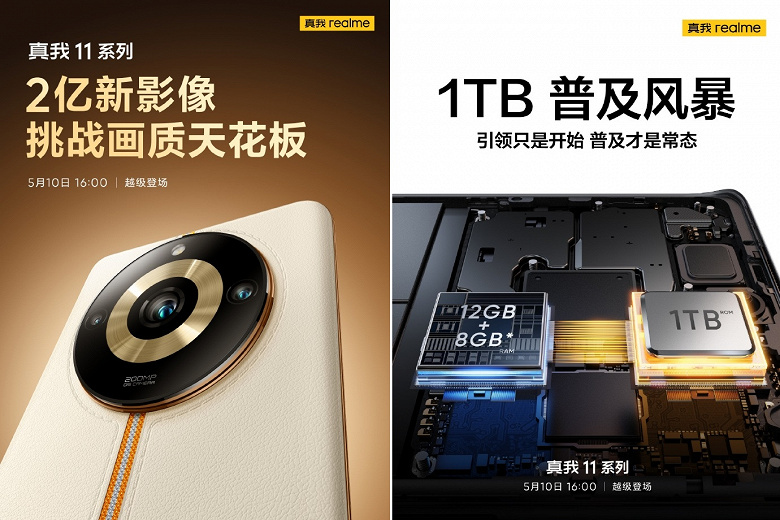 Previously , Realme announced that the Realme 11 is the first Realme mobile phone designed to capture the moon. It is equipped with a 200-megapixel image sensor, supports intelligent moon recognition, which enables 20x zoom and Moon Mode.
This sees the new "normal" Realme
The Realme 11 is rumored to feature the flagship 2.33mm chin curved high-definition screen, 2160Hz PWM support, and protect users' eyes.
`
Realme 11 will be presented on May 10th.
Update: New image added.