Consumers in India are ready to pay more
Xiaomi is revising its strategy in the Indian market, as it turned out that the focus on the cheapest smartphones in the first place did not justify itself.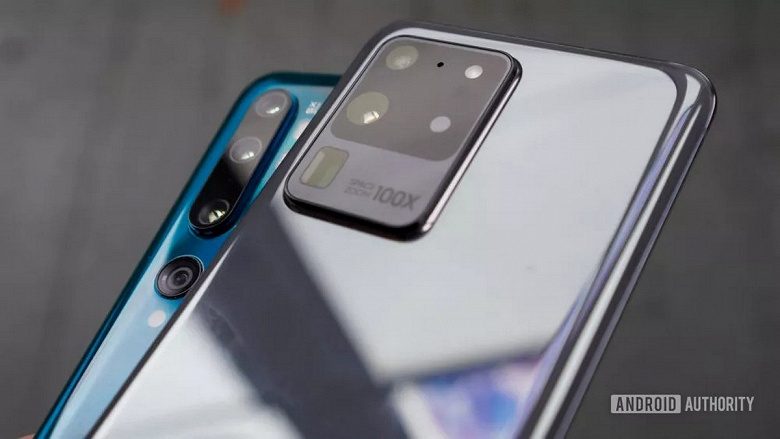 The Reuters resource, referring to data from Counterpoint analysts, says that in the fourth quarter of 2022, Samsung managed to bypass Xiaomi, taking 22% of the market against 18% from a competitor. And this has become possible because Xiaomi is still focused on this market primarily in the price segment up to 10,000 rupees, that is, up to about $120. And buyers in India are already willing to pay more to get more, and Samsung is in a better position to have matching models in its local lineup. 
Xiaomi made a bet on cheap smartphones and lost.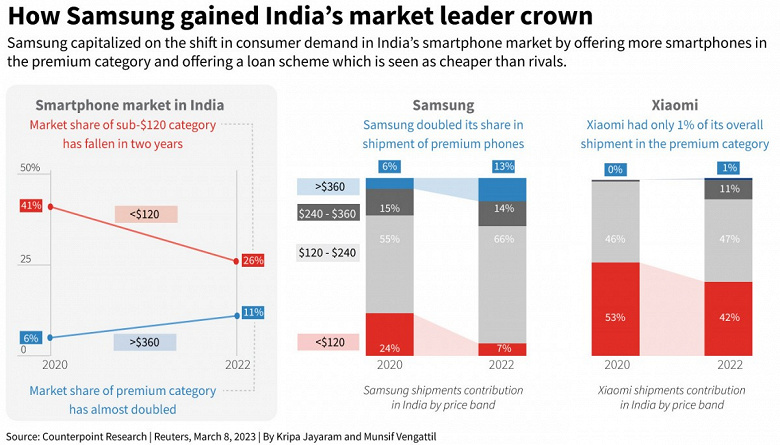 Analysts say the share of smartphones priced below $120 in India has fallen to 26%, down from 41% just two years ago. And the share of devices with a price of more than 30,000 rupees, or about 360 dollars, doubled, reaching 11%.