It can keep liquid temperature up to 75°C for 6 hours
Xiaomi introduced the Xiaomi Mijia thermos with a capacity of 1.8 liters. It was priced at $19 in China.
According to the official statement, the thermos can keep the temperature of the liquid up to 75 °C for 6 hours and does not allow the temperature of drinks to exceed 9 °C during the same time. It features a multi-layer construction to reduce heat loss.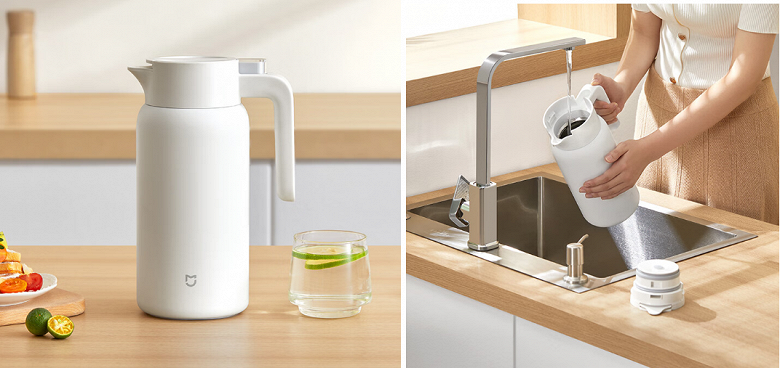 The thermos can only be opened by pressing the lid with two fingers. This is to prevent accidental opening. The flask is made of 316L stainless steel, resistant to high temperatures, and the inner wall is specially treated to make it easier to clean. For the same purpose, the hole diameter is 71 mm.
The thermos has a one-piece handle, a water level scale and a silicone mat for greater stability.
Recall that Xiaomi's first titanium thermos went on sale in China last week.