In the special offer – a large TV and a large washing machine
Xiaomi has announced a new promotion in China, in which two products are offered to customers at a significant discount. It is noteworthy that these products are really big.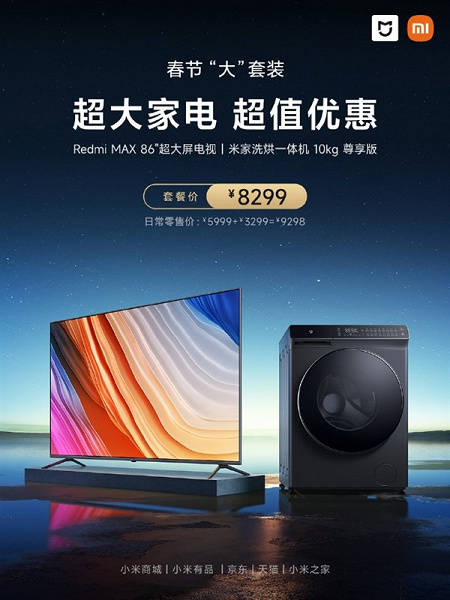 TV – Redmi Max 86, the title of which indicates the size of the diagonal in inches. It features a 4K resolution panel, MediaTek 9652 SoC with a quad-core Arm Cortex-A73 CPU, 2GB RAM and 32GB flash storage.
Washing machine Mijia all-in-one washing and drying machine, as the name suggests, combines the functions of washing and drying clothes. It has 22 operating modes, is equipped with a direct drive motor and is designed for 10 kg of laundry.
Individually, these devices cost $1,380 in China, but if you buy them together as part of the promotion, the price will be $1,230.