And CPU Intel Processor N100
The Zbox CI337 nano mini-PC, which is distinguished by the presence of a passive cooling system, has replenished the Zotac range.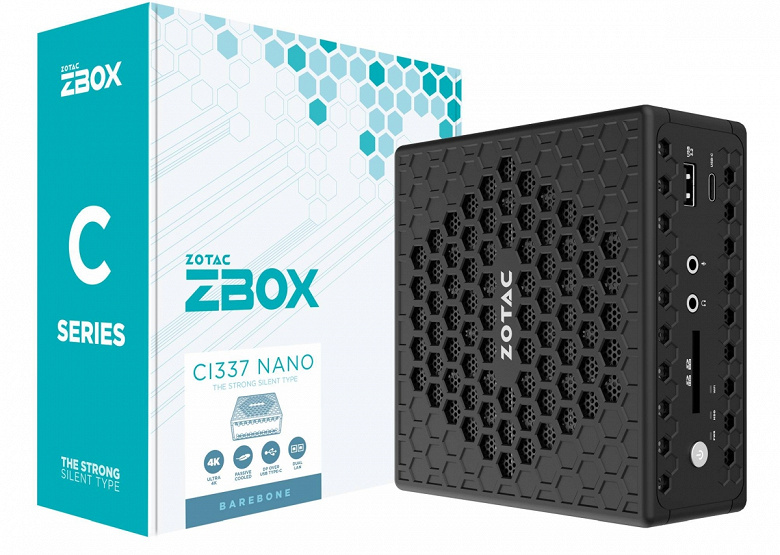 Zotac Zbox CI337 nano with passive cooling system introduced
The PC received a new Intel Processor N100 CPU with a TDP of only 6 W, which made it possible to implement passive cooling in a small package. The PC is designed to use DDR5 memory, there is room for one SSD, and a selection of ports includes USB 3.2 (x3), USB-C, RJ45 (x2), HDMI (x2), DisplayPort and an SD card slot.  
No pricing details yet, but Processor N100-based mini PCs are usually fairly affordable. Dimensions are also not yet known, but a very similar CI331 model measures 128 x 127 x 57mm.