These Best Water Purifiers are considered to be an important contribution to cleaning drinking water. Here we are telling about 5 such water purifiers…
Nowadays, making drinking water clean has become the biggest challenge for us. Often we find all kinds of dissolved impurities in drinking water. Keeping this in mind, we have brought some of the best Water Purifiers for your Home for you. With their help, you can control the test of drinking water and clean all kinds of impurities present in it.
In these, you will also find technology like RO and UV to purify water. Let us give you complete information about the specialty of these best water purifiers. Heavy discounts are available on these right now.
Also Read: Aloe Vera and its Health Benefits 
Aqua pure Active Copper 12-L RO+UV Water Filter Purifier :
Here we have brought this 12-liter water purifier for you.
In this, you get RO and UV technology.
It has been well-liked by people and has got user ratings of up to 4.5 stars.
In this, you also get the TDS control function.
Apart from purifying the drinking water, it also adds copper quality to it.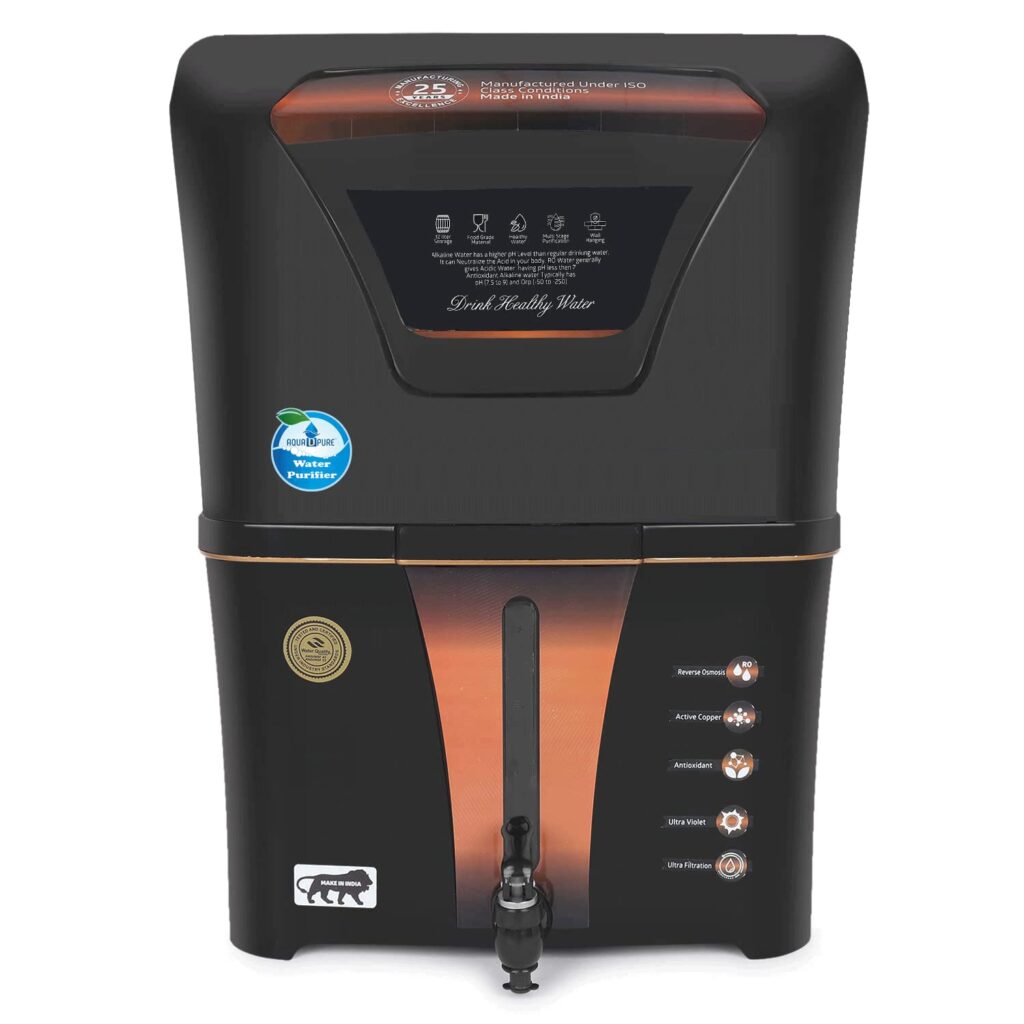 Havells Aquas 7 Litre RO+UF Purification Water Purifier:
It is a water purifier with a capacity of 7 liters suitable for a medium size family. In this, you get 5-stage purification. This water purifier has been given a rating of up to 4.5 stars. Technology like RO+UF has been used in this water purifier to clean the drinking water.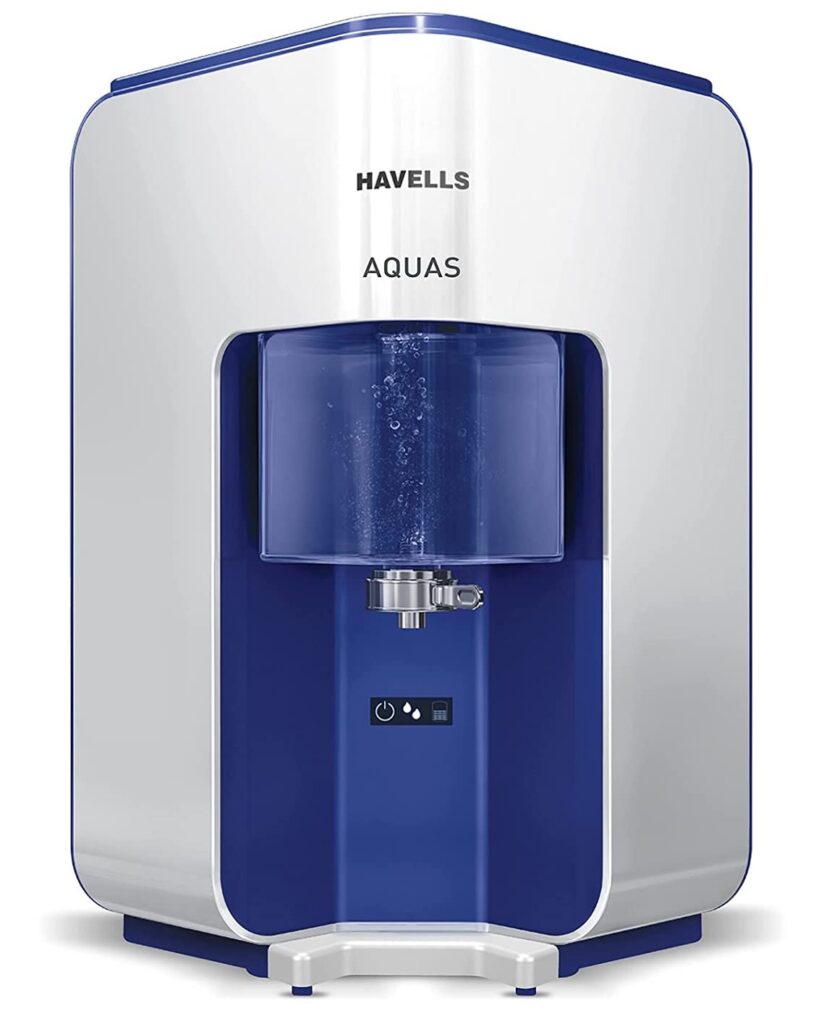 Aqua Active Copper 10 L RO+UV Water Filter Purifier :
This is a great water purifier suitable for home use which is supposed to help in cleaning all kinds of dirt present in the water. These water purifiers are also very attractive to look at. It can be used to purify water with TDS levels up to 3000. It is made from a plastic material body.
`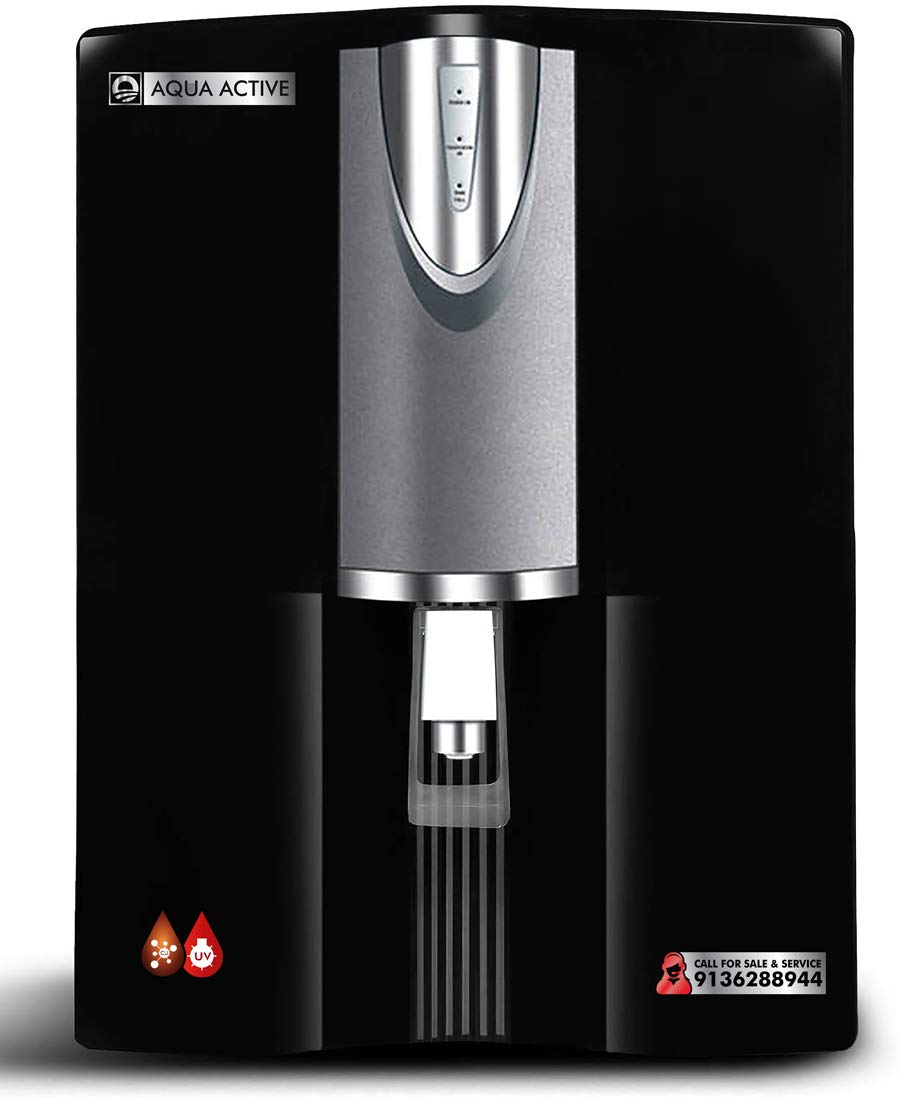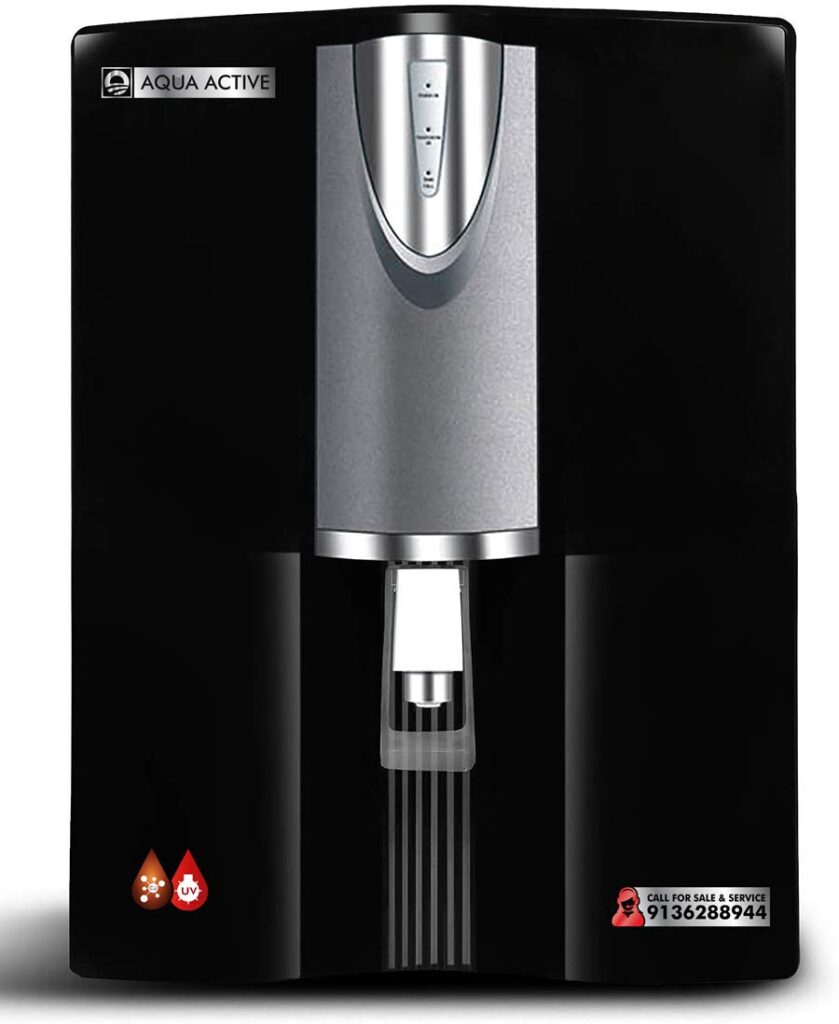 AquaSure From Aquaguard Amaze water purifier:
This is one of the best seller water purifiers being bought by most people. With its help, you can clean everything from borewells at home to tankers and supply water. It is considered helpful in cleaning the water as well as adjusting its test and for this MTDS technology has been given in it. It gets UV purification to clean the bacteria present in the drinking water .
HUL Pureit Eco Water Saver Mineral Water Purifier: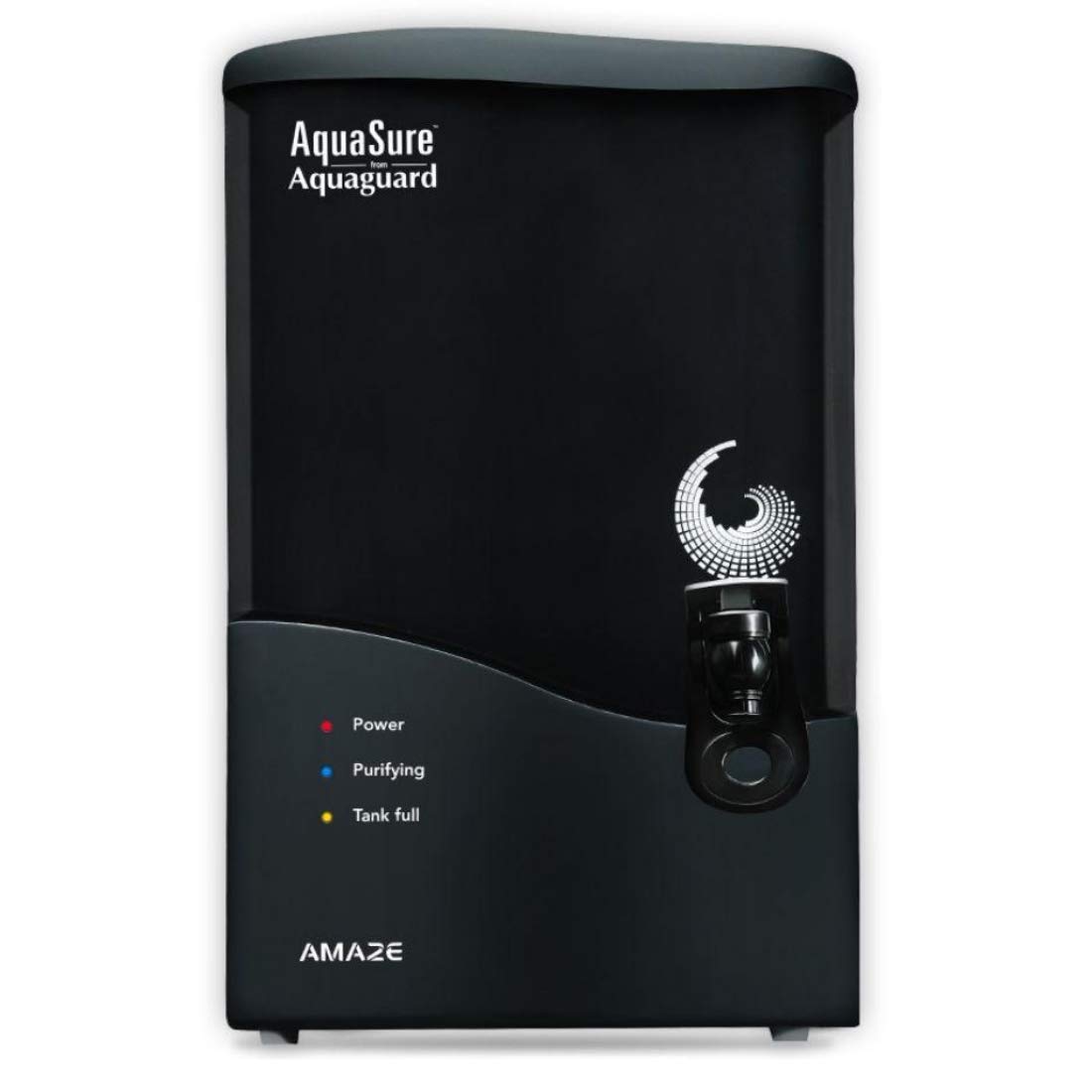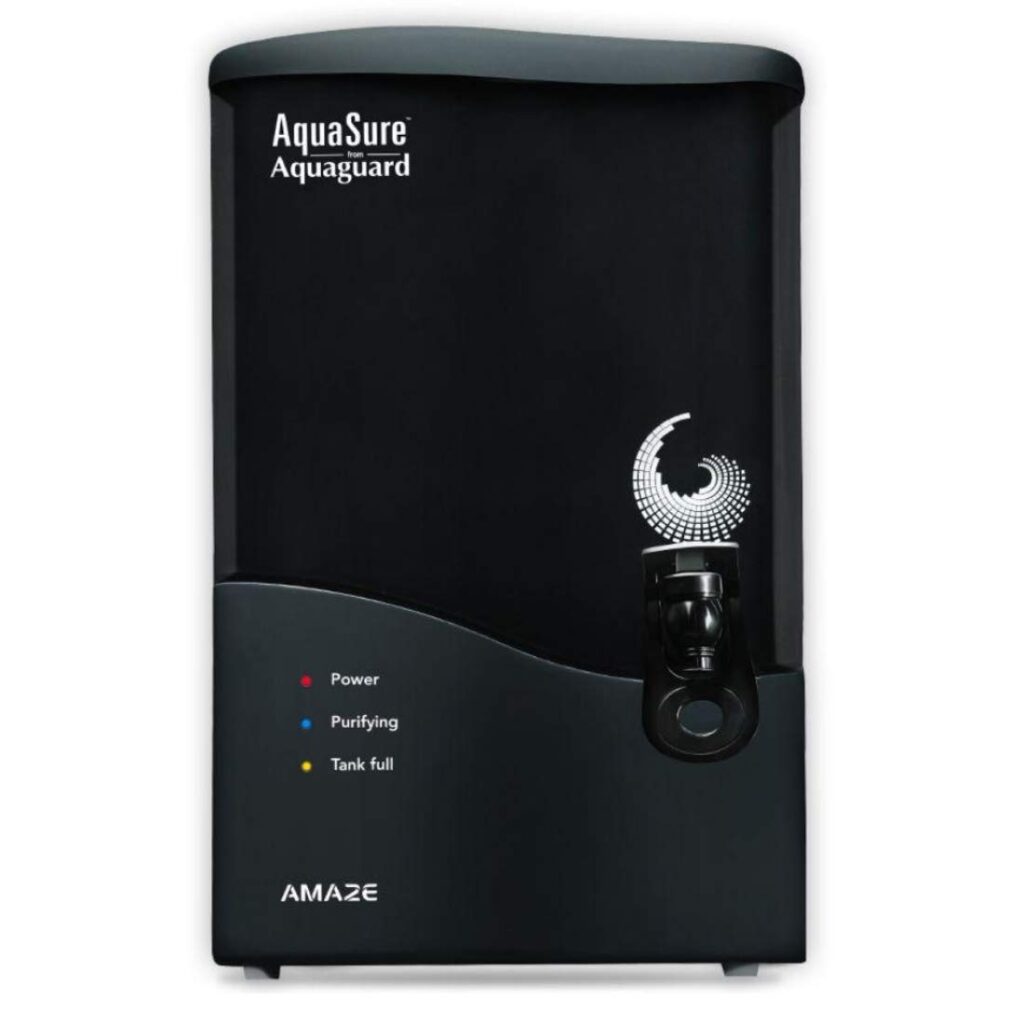 It is a water-saving water purifier that has got a rating of up to 4.5 stars. It is considered very helpful in making drinking water pure and in removing the harmful elements present in it. If there is a problem with wall mounting in your house, then you can use this water purifier by placing it on any counter or table.