Matter electric bike: The matter has introduced its new electric bike in the Indian market. However, the company has not removed the veil from its name and price.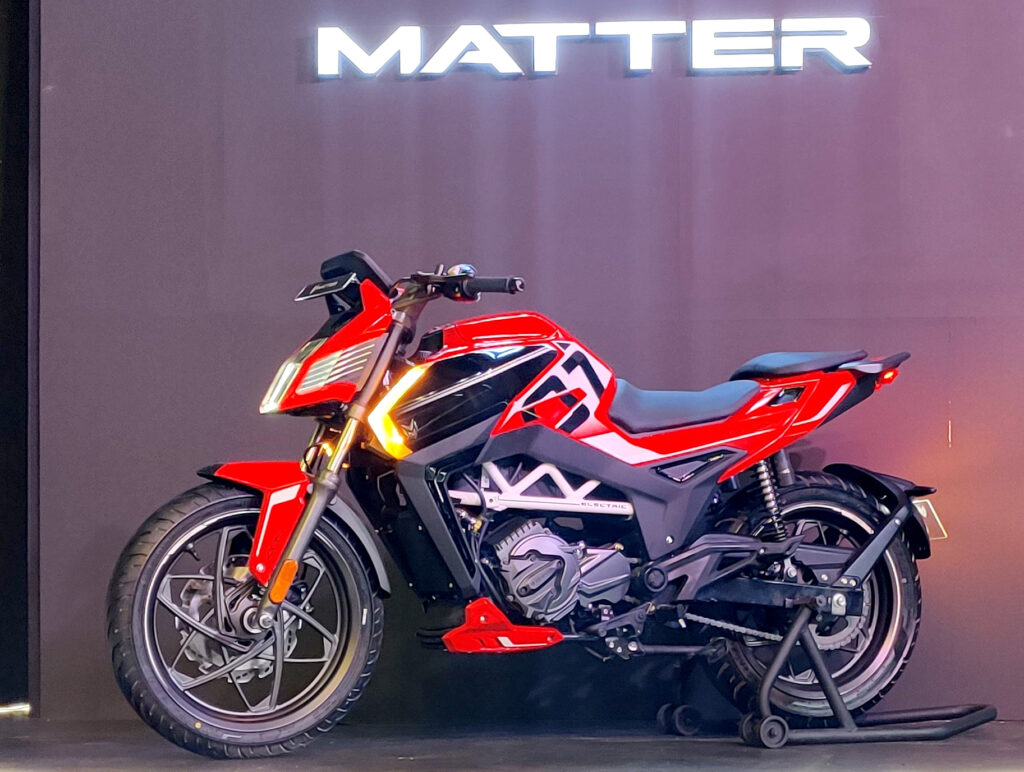 Today we are going to tell you about all the features and specifications of this new electric bike. Before we go ahead, it is important to mention here that all these specifications have been given by the company. We will tell you how this bike is in running when we will review it. We haven't reviewed them yet. so let's take a look.
It is India's first electric motorcycle, which comes with a liquid-cooled battery, gearbox, and ABS feature.
Also Read: Latest Pulsar 150cc Bike
Modes
A total of 4 modes are available in this electric bike. These include Eco, City, Ride, and Park Assist.
The bike comes with 4-Gearbox
What makes this electric bike different is the gearbox given in it. That is, in this, you will get the same riding experience as a motorcycle with an IC engine.
How much range will you get?
According to the company's claim, it will get a range of 125 to 150 km. However, when the company unveils its variants, then it will be known how much range will be available in which variant.
How powerful is the battery?
One of the biggest features of this electric bike is the liquid-cooled engine given in it. It has an IP67-certified battery of 5 kwh. Its battery is not affected by water and dust.
Performance

The motor fitted in it will generate constant power of 10.5 KW. At the same time, a torque of 520 Nm will be available on its tires. Both the battery and motor in it are IP67 certified. That means they will not be affected by water and dust.
How long will it take to charge?
You will be able to charge this electric bike through a normal socket of 5A. This bike will be fully charged in 5 hours.
Features

It has a 7-inch touch-compatible LCD screen. There is also an option for the keyless feature.
What will be the cost?
The company has not yet revealed its price. It is believed that the company will disclose its price between January to March next year.
When will the booking start?
With the announcement of the price, its booking will start.
When will the delivery start?
Its delivery will start by June next year.