It is designed for Model S Plaid owners.
Tesla has unveiled a new set of wheels and tires for the Tesla Model S Plaid that should deliver the incredible top speed it was originally promised.
The set includes four rims with tires: two front tires with 285/35R20 Goodyear Supercar 3R tires and two rear 305/30R20 Goodyear Supercar 3R tires, available for $6,000 on the official website.
The kit is compatible with Model S Plaid vehicles from 2021. Goodyear Supercar 3R tires are not recommended for use in winter, below 5°C, or in snow/ice conditions.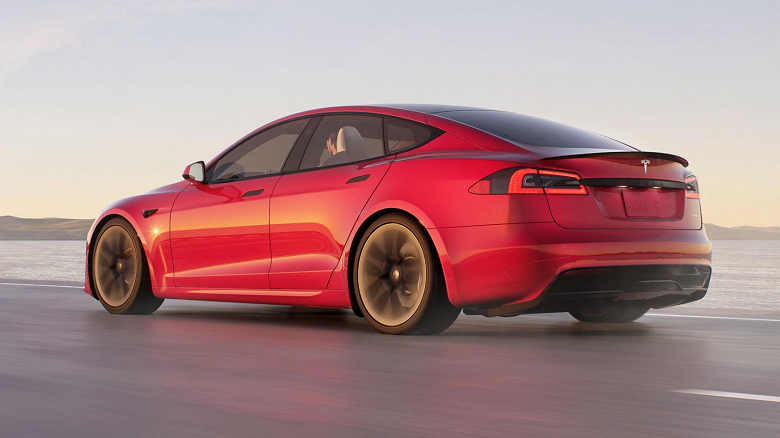 When Tesla first announced the Model S Plaid, the automaker promised a top speed of 322 km/h. However, owners and reviewers were only able to squeeze 262 km/h out of it. Last year, Tesla released a Track Mode update for the Model S Plaid that increased the top speed to 282 km/h.
`
$6,000 Tesla Wheelset Introduced: Even More Speed
It turned out that the limiting factor was the brakes. Tesla didn't want to allow the car to accelerate to a higher speed so the car could stop safely. Last year, Tesla started offering to upgrade the brakes with a $20,000 carbon-ceramic kit, but the company isn't putting them on the Model S Plaid just yet.
Last summer, the Tesla Model S Plaid went over 300 km/h for the first time after the owner hacked the software to remove the speed limit to remove Tesla's speed limit. He was able to set a record of 348 km / h. It seemed that it was possible to accelerate more, but the testers had enough space for acceleration and braking, despite the fact that they upgraded the brakes.