Its engine has a power of 1817 hp.
Hennessey has unveiled a lightweight version of the Hennessey Venom F5 hypercar for track racing. The car was named Venom F5 Revolution Coupe. It is worth noting that the 1817-horsepower Hennessey Venom F5 is the world's most powerful production car with an internal combustion engine.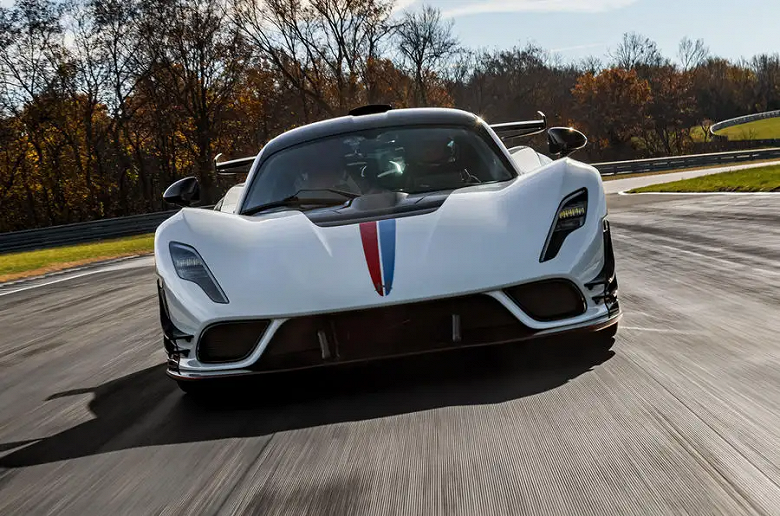 The Venom F5 Revolution Coupe is based on the Hennessey Venom F5 Coupe, but unlike its sibling, the new model features even higher aerodynamics and updated suspension, as well as a lighter body. The team of engineers managed to reduce the weight of the car below the mark of 1360 kg, which made the novelty the lightest Venom F5 model.
The Venom F5 Revolution Coupe is made up of a carbon fiber monocoque, in the middle of which is a 6.6-liter twin-turbocharged Hennessey V8 Fury engine with an output of 1817 hp. The motor works in conjunction with an automatic transmission, which transmits torque to the rear wheels.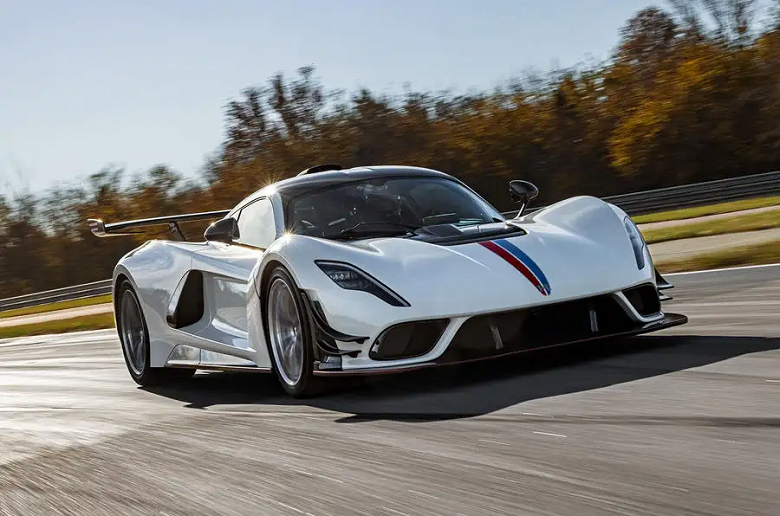 The Venom F5 Revolution Coupe will be shown on January 15, 2023 in Miami as part of the annual Motorcar Cavalcade Concours d'Elegance. The car will be produced in a limited edition of only 24 copies at a price of $ 2.7 million.