Also mobile Arc A60M Pro
Intel introduced the Arc A60 Pro graphics card with 12 GB of memory, a 192-bit bus and a single-slot design – and for only $ 175.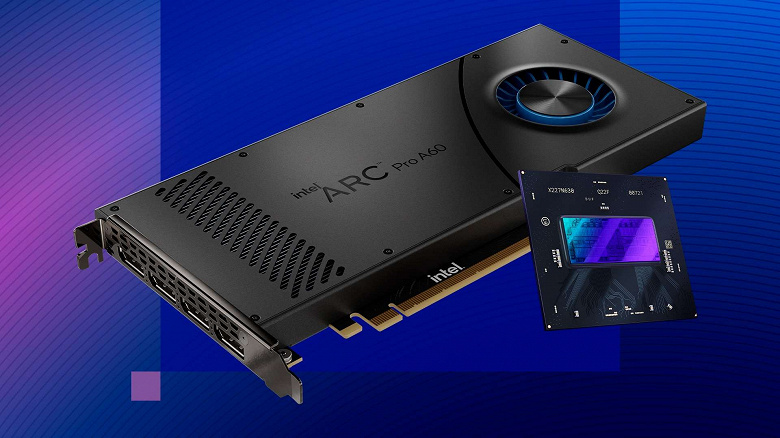 This is a very unusual offer, however, as you can guess from the name, it is not aimed at gamers, but at professional tasks. However, at this price, it is actually very interesting to wait for gaming tests, because even the gaming Arc A380 is not very cheaper. 
A single-slot Radeon RX 6600-level graphics card for $175.
At the same time, Arc A60 Pro offers 2048 computing units, that is, twice as many as A380. There is no need to talk about the memory subsystem. Yes, the TDP of 130 W clearly hints at lower frequencies, but the core is still much larger than that of the A380. The performance of the novelty (FP32) is 10 TFLOPS, which is more than that of the Radeon RX 6600.  
Intel also introduced the Arc A60M Pro mobile model. It is based on the same GPU with the same parameters, but received 8 GB of memory with a 128-bit bus and is characterized by a performance of 9.42 TFLOPS. In general, this is almost the same, but with less memory. The TDP of such a card is in the range of 65-95 watts.