He will get a huge battery
Unlike most current Samsung smartphones, the budget Galaxy F14 will be presented on March 24th. This is indicated by the advertising banner of Samsung itself.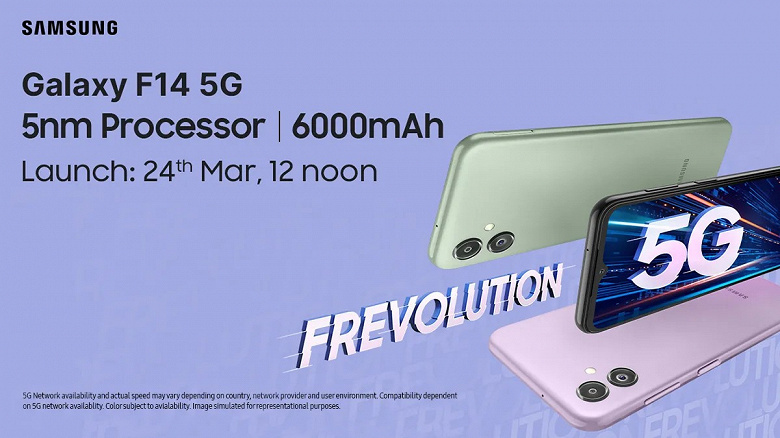 From there, we can also confirm the information about a huge battery with a capacity of 6000 mAh, which is now rare for Samsung devices.  
Also, the novelty will receive a certain 5-nanometer platform with 5G support. The ad does not specify the model, but there have been reports of the new Exynos 1330 SoC, which is already at the heart of the new Galaxy A14 5G. It is likely that these two smartphones will be very similar in basic parameters.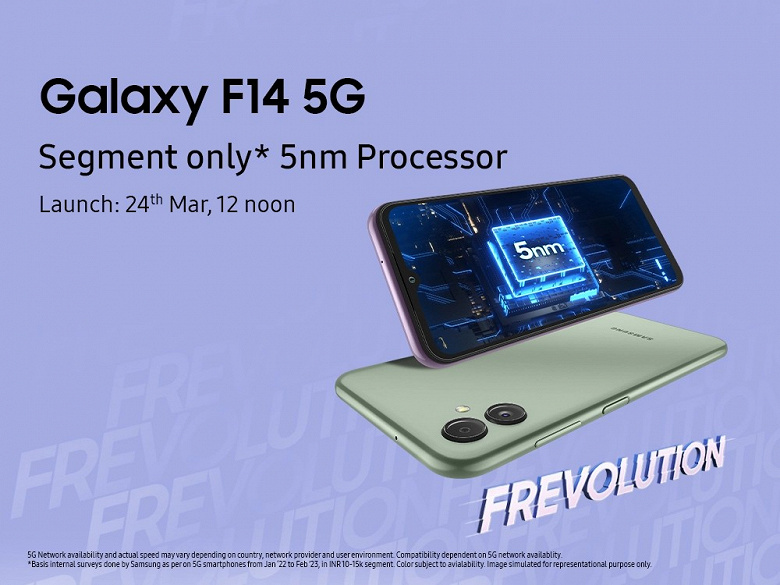 Concerning other parameters, exact data is not yet available. But there are rumors that the smartphone will only cost around $180 in India.