Plus overclocking memory, 1600W PSU and new cases
Project NeonStorm is the name of Adata's liquid-cooled PCIe 5.0 SSD prototype under the XPG brand. At the same time, the system is closed and does not require connection to a radiator or pump. The sample was exhibited at the company's booth at Computex 2023.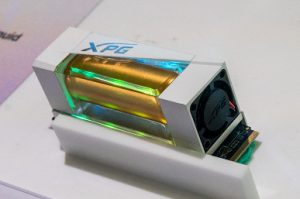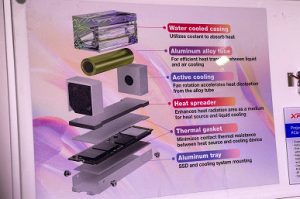 According to the manufacturer, this PCIe Gen5-enabled SSD offers speeds of up to 14,000 and 12,000 MB per second in read and write mode, respectively. The cooling system includes a liquid chamber, an aluminum tube and two fans that drive air through it. The company claims that this design is 20 percent more efficient than traditional ones. The drive uses a Silicon Motion SM2508 controller that supports NVMe 2.0, and the maximum planned capacity is 8 TB. The device is not yet ready to enter the market, and the approximate price is also not known.
In addition, Adata also showed an SSD with a traditional cooling system – Legend 970. This SSD is built on the Phison E26 controller, and the capacity is 1 or 2 TB. Write and read speeds are the same, 10,000 MB/s.
`
Adata shows liquid-cooled SSD live at Computex 2023.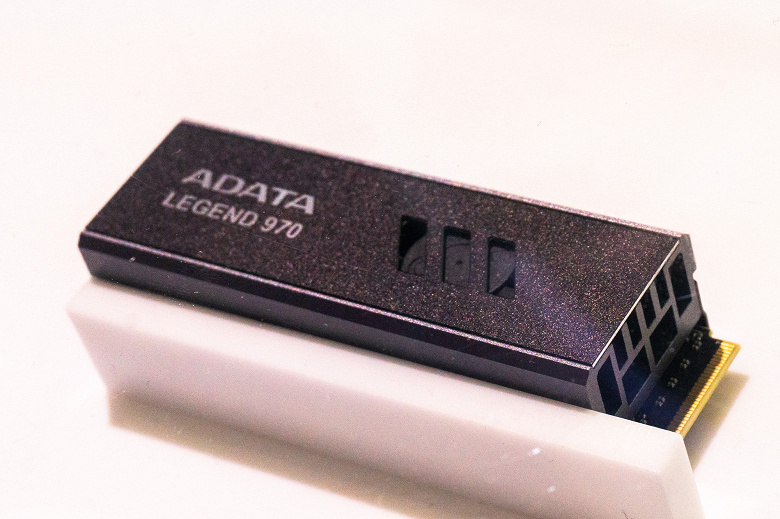 The power supply unit XPG Fusion Titanium 1600 with a power of 1600 W at the stand ensured the operation of four video cards with a total consumption reaching 1700-1900 W. The PSU is certified 80 Plus Titanium and has a modular design. Two 12VHPWR connectors (12+6 pins) are provided for connecting new Nvidia RTX 40 series video cards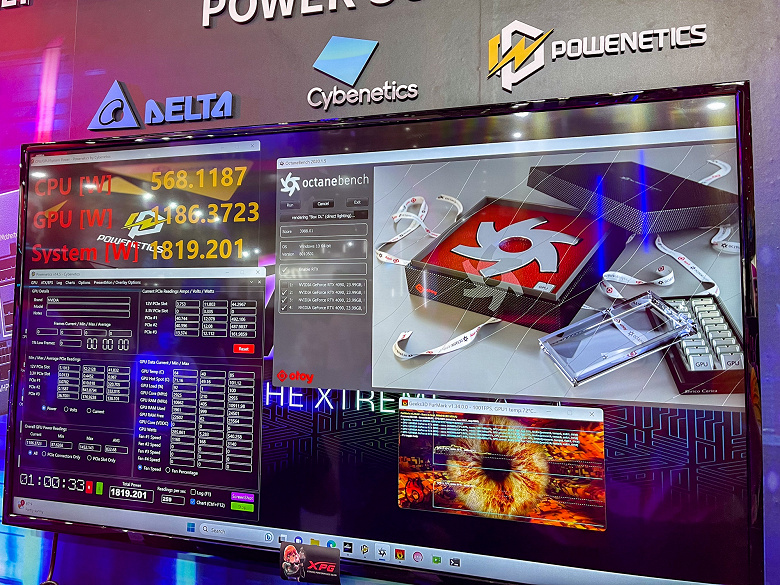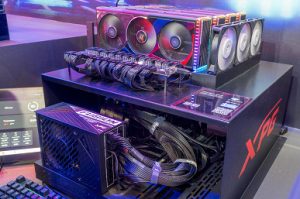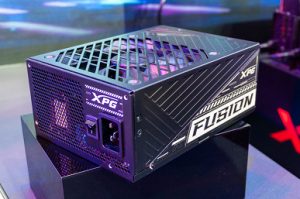 Among the novelties of RAM under the XPG brand, the XPG Caster RGB was shown at the exhibition, capable of operating in DDR5-9000 mode (that is, the effective frequency reaches 9000 MHz).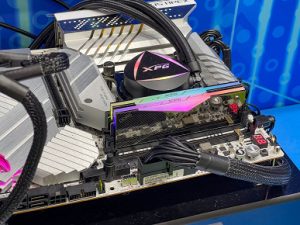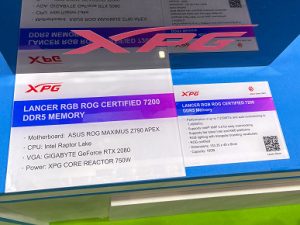 Another new model, the XPG Lancer RGB ROG Edition, supports DDR5-7200 and one-click auto-overclocking to DDR5-7400 via BIOS when using a ROG (Asus gaming brand) motherboard.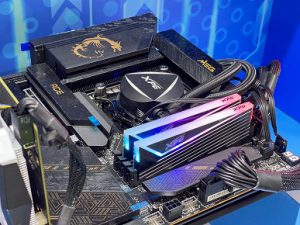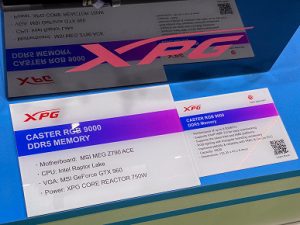 When creating the updated flagship case XPG Battlecruiser II, according to company representatives, the designers took into account all the comments of users to the first version, including the allowable dimensions of the video card and cooling system (it can install a 420 mm radiator). The case will come with an XPG Prime Box controller to control the lighting (and synchronize it with game events). The left, right, front and top panels are tempered glass.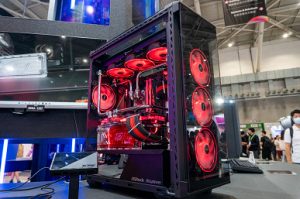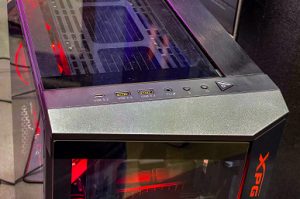 The XPG Stealth Silent case, on the other hand, was designed with a focus not on visual brightness, but on silence. Its walls are covered with sound-absorbing material. The top panel lifts up if more ventilation is needed. The case is equipped with Japanese Nidec fans and a controller to control them.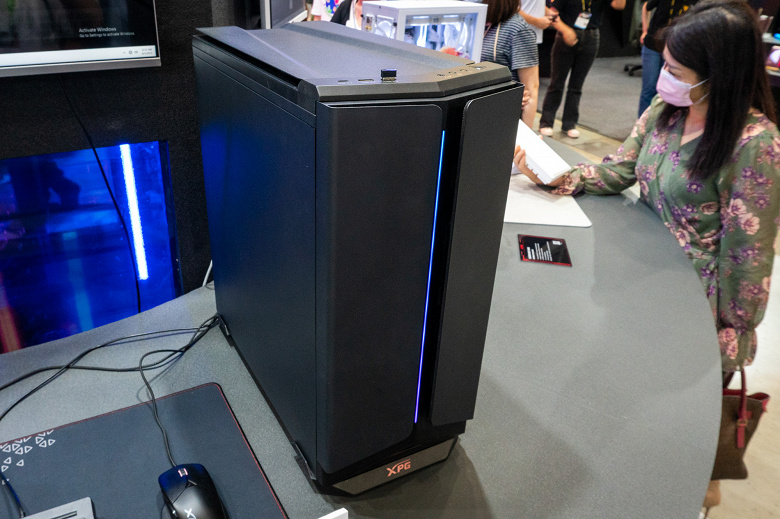 The Computex exhibition takes place in Taipei, Taiwan every year in late May – early June.