Apparently, the update was introduced the other day
Google is experimenting with a new ad format on its services. In particular, some users began to notice that in the Gmail service, advertisements began to appear in the list of letters, and these ads look like they are a letter.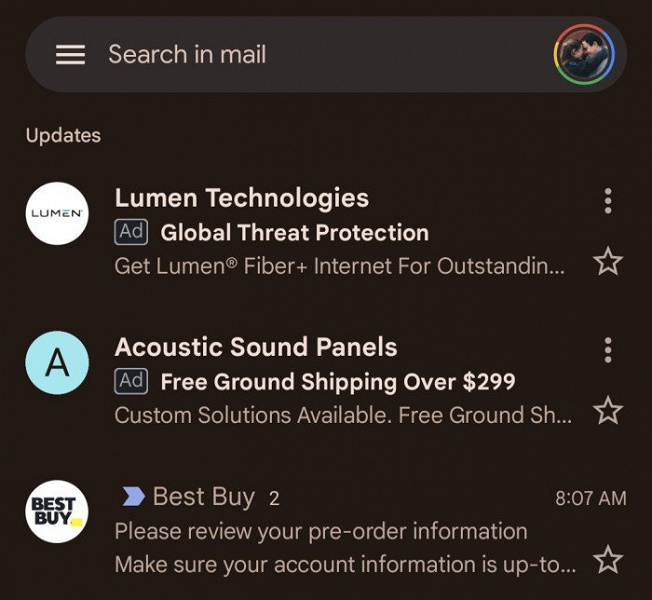 Advertisements in Gmail mimic letters.
This ad format appeared both in the mobile version of Gmail and in the browser version. True, ads are not yet found everywhere, but only in the list of the "Notifications" filter. 
Apparently, the update was introduced a few days ago, since it was in recent days that many users began to complain about the abundance of ads.  
It is not yet clear whether this is a test or whether Google will gradually distribute such ads to all users.  
`