This is a 106-horsepower 1.6-liter engine.
As Avtograd News reports on the VKontakte social network, AvtoVAZ recently released a trial batch of Lada Granta cars with a 1.6-liter 16-valve engine with a capacity of 106 horsepower.
To date, only six cars have been produced in the Club and Quest versions, which lack the anti-lock brake system (ABS). 
Last week, an inconspicuous but important event took place at AvtoVAZ. For the first time since the start of the restart of production of Granta cars in the summer of this year, a trial batch of cars with a sixteen-valve engine 1.6 l 106 hp has been assembled. in the amount of 6 pieces without ABS. These are cars in the Club and Quest version, equipped with the following options: air conditioning, MMC, ESP, heated windshield and rear windows, heated front seats, electric mirrors, alloy wheels, electric power steering.
Avtograd News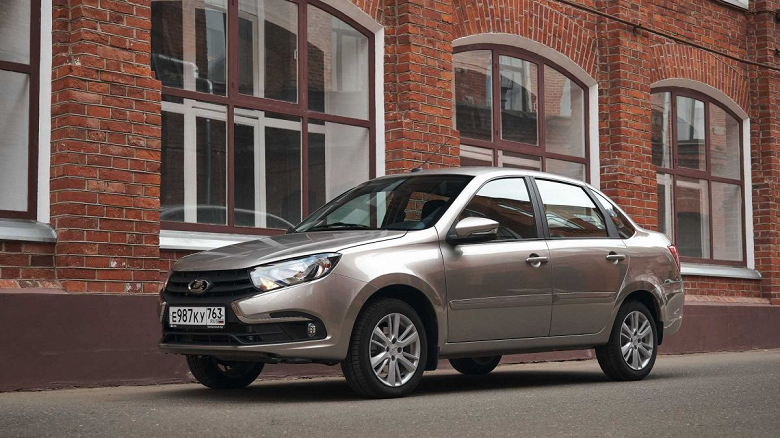 The insider clarifies that the cars were painted only in black and white, and they will not go on sale. In the near future, they will be sent to an engineering center, where they will be thoroughly tested for the correct operation of a more powerful engine without ABS.
`
Since June, Lada Granta has been produced only with an eight-valve 90-horsepower 1.6-liter engine, which was modernized last year. During the modernization, he received 48 new parts: qualitative changes occurred in the connecting rod-piston and valve groups, the ignition system and other components. The compression ratio eventually increased from 10.3 to 10.5, power increased from 87 to 90 hp, and torque from 140 to 143 Nm.
The journalists of the publication "Behind the wheel" confirmed that the 90-horsepower VAZ-11182 engine after running in showed a significant reduction in fuel consumption .
The admin of the Avtograd news public lives in Tolyatti and works at AvtoVAZ. He leaked a lot of accurate information, including photos of the new Lada Vesta, information about the appearance of airbags in simplified Lada Granta, as well as photos of incomplete Lada Granta at the plant