'Great mics' and better speakers promised
Less and less time remains before the official premiere of Samsung Galaxy S23 phones , and more and more details about them appear on the Web. This time, a well-known insider Ice Universe reported that the flagship of the Galaxy S23 Ultra line will receive "great microphones" and new speakers that will provide new sound quality, especially low frequencies.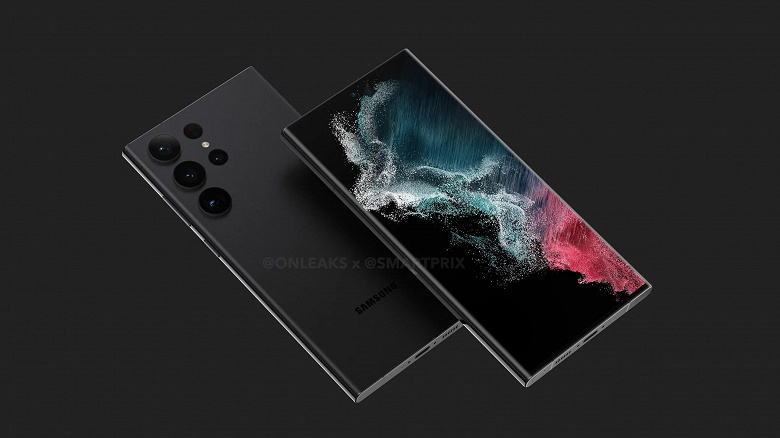 The fact that the Galaxy S23 camera will improve has already been said repeatedly. Even Samsung itself focuses on this – especially at night shooting . But that's not all camera improvements, at least when it comes to the Galaxy S23 Ultra. According to Ice Universe, "Focus issues won't be a problem anymore." He also calls the phone's camera stabilization system "excellent." Recall that before that there were rumors that the new flagships of Samsung may receive an improved stabilization system like Action mode in the latest iPhones. Perhaps that is what she means.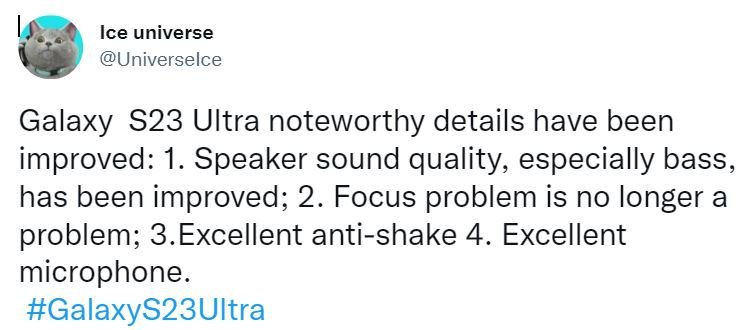 Ice Universe has previously been the first to accurately talk about the new trend of smartphones with waterfall screens, the notch in the iPhone X, the new design of the iPhone 14 and Samsung's 200-megapixel image sensor.