Judging by the photo, Nubia has two prototypes of the new flagship, and it is unclear which one will be put into production
Nubia is already stirring up interest in its future flagship based on the Qualcomm Snapdragon 8 Gen 3 single-chip system, and the well-known insider Digital Chat Station published a photo of the prototype on his Weibo page. More precisely, two prototypes, and one really stands out for its camera.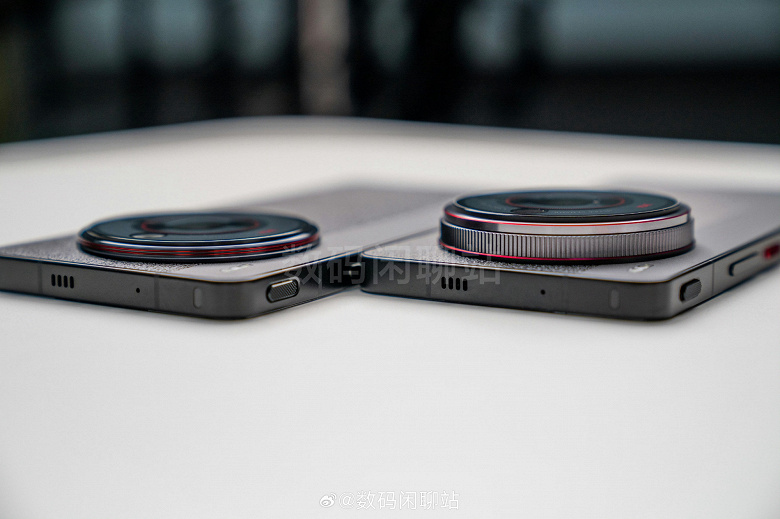 An insider showed a prototype of Nubia Z60 Ultra, it just has a huge camera unit
The device on the left looks normal, but on the smartphone on the right the camera block rises greatly above the body, making the smartphone look like a digital camera.
" The lens size of the prototype on the right is really too big, and many people will have a hard time accepting it ," wrote Digital Chat Station. He also added that Nubia is working on a module with an inch Sony IMX989 sensor and a 35 mm EGF lens. But it is not yet clear whether these components will be in the Nubia Z60 Ultra camera.