In two software databases at once
It seems that AMD is already testing the Ryzen 8000 processors. In the bases of the einstein@home and LHC@home distributed computing platforms, a new company CPU has been lit up, which clearly does not belong to the already released generations. 

The CPU is defined by the software as 100-000001290-11_N [Family 26 Model 64 Stepping 0]. Here it is worth paying attention to the number of the family. The number 25 is used for the Zen 3 and Zen 4 architectures, and previous generations of Zen were hidden behind the number 24. Thus, we clearly have a new product. Considering that AMD itself recently revealed that the next generation will be called the Ryzen 8000, we can assume that this is exactly it. 
An unknown AMD CPU of a clearly new generation was lit up on the Web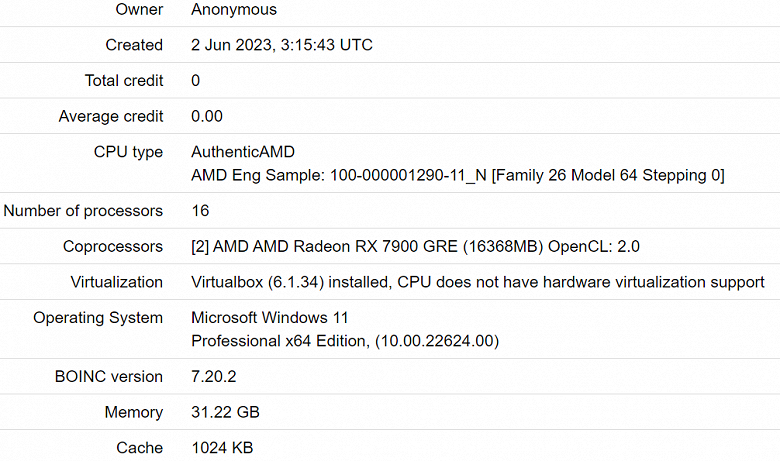 The test CPU had eight cores and supported SMT, but that's all we know about it. By the way, this is not the first time that the new AMD CPU has appeared in the bases of distributed computing platforms.