Navigator can help with more detailed navigation on a smartphone
There was a strange limitation in the Android Auto car platform – you cannot use Google Maps (Google Maps) on your phone and in Android Auto at the same time. However, now this restriction is finally lifted. At the very least, netizens started bragging that they were able to use "Google Maps" on their phone and car system at the same time.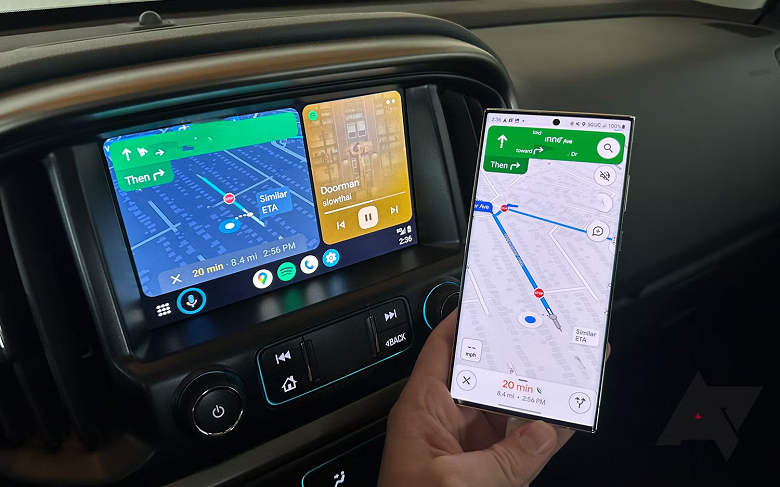 Usually, when trying to open Google Maps on the phone in such a situation, a notification appeared on the screen: "Your phone cannot display Google Maps while Android Auto is running."
Android Auto allowed you run Google Maps on your smartphone and car systems at same time
For some users, this presents a major downside, as the Android Auto version of Maps only shows turn-by-turn navigation, estimated arrival time, remaining distance, and music controls. At the same time, navigation on Android smartphones is more detailed. Therefore, if you have a "navigator" who is also watching the road, he can help using the smartphone version of the maps. 
Google briefly enabled this option in February 2023. However, this was considered an unintentional launch, as it was shut down two days later. Now, users are reporting wider adoption, with the first reports appearing a few days ago and the feature still hasn't gone away.