The new GPU has one more core
It looks like the great and terrible Apple A17 Pro SoC, which Apple actively praised during the presentation of the new iPhones, is in fact only a slightly improved A16 Bionic. New GPU tests show that there is no miracle.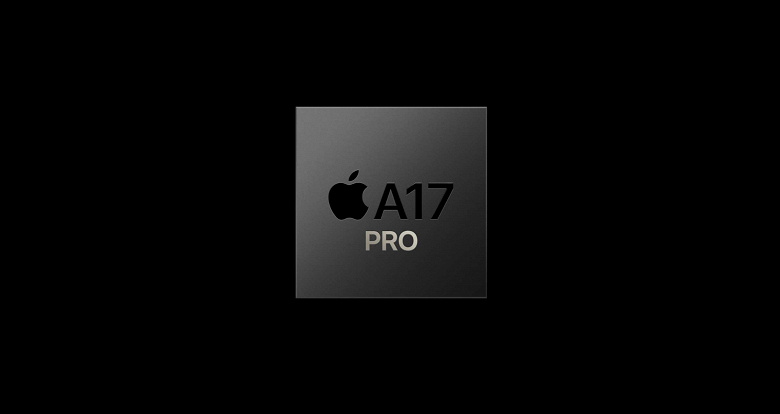 Yes, the result in Geekbench is about 20% higher (27,158 points), as Apple itself said, but the catch is that the new GPU has six cores, while the GPU in the A16 Bionic has five cores. It turns out that almost the entire performance increase is provided by the addition of one core, that is, apparently, Apple did not change the GPU architecture in any way.
Apple hasn't said anything about it, but it looks like the A17 Pro SoC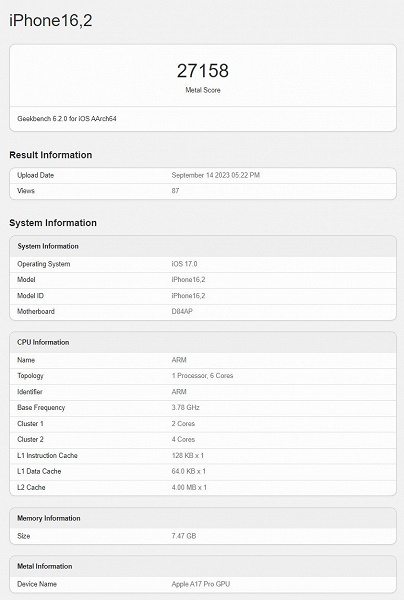 Let us remember that tests of the processor part also showed a slight increase in performance – and then only in single-threaded mode.
Probably, the A17 Pro is in many ways the same A16 Bionic, but transferred to a new process technology and received one additional GPU core.