Also available on M2 Pro
Apple today introduced not only new MacBook Pros on the new M2 Pro and M2 Max SoCs , but also a new Mac mini PC.
The novelty, like laptops, received new platforms, but only M2 and M2 Pro are available here. In addition, like laptops, mini PCs now support Wi-Fi 6E and Bluetooth 5.3. With all this, the new Mac mini has become cheaper! And this despite the fact that the previous model at the time of the announcement was also cheaper than its predecessor.

The starting price is now $600. For this money, Apple offers a version with SoC M2, 8 GB of RAM and a 256 GB SSD. The SoC M2 Pro upgrade will cost a minimum of $1,300, but it will also have 16GB of RAM and a 512GB SSD. Of course, all versions can be modified.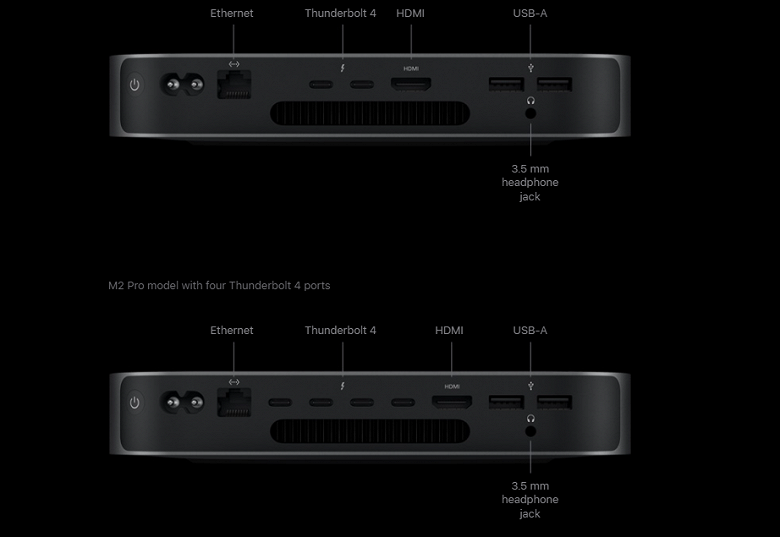 In addition, modifications based on M2 and M2 Pro differ from each other in a set of ports. The younger version has a pair of Thunderbolt 4, HDMI, two USB 3.1 and RJ45, the older one has everything the same, but there are two more Thunderbolt 4. Dimensions are 197 x 197 x 35.8 mm with a weight of 1.18 kg.