It's about the Core i9-9980HK
Apple today introduced new MacBook Pros based on the M2 Pro and M2 Max SoCs . The new Mac mini was also announced on the M2 Pro . We have already seen how Apple compares new platforms with old ones and with Intel CPUs, but in the latter case it is worth investigating better.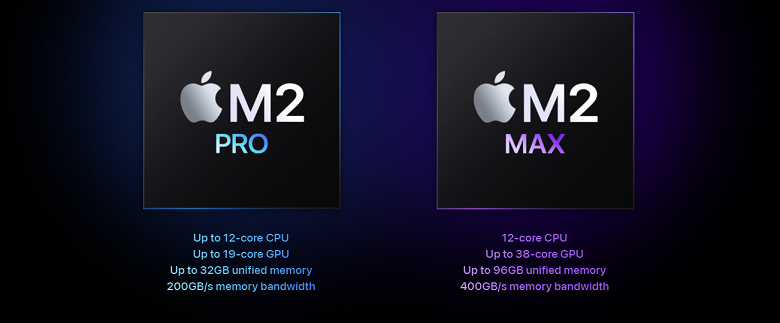 For example, we can look at the performance chart of different CPUs in Final Cut Pro.
You can see that both the M2 Pro, and even more so the M2 Max, are several times faster than a certain Core i9 in conjunction with the Radeon Pro 5600M. But what is this processor? 
In the footnote, Apple only indicates that this is a Core i9 with a frequency of 2.4 GHz. And under this description, in the case of the old 16-inch MacBook Pro model, only one CPU fits – the Core i9-9980HK. This is an eight-core processor with a frequency of up to 5 GHz and a TDP of 45 W, which appeared back in 2019 and was produced using the 14 nm process technology. That is, Apple compares the latest 5nm platform with a four-year-old Intel CPU.  
`
Of course, this comparison is correct, since one of the versions of the MacBook Pro 16 was based on such an Intel processor, and Apple has the right to compare its own laptops of different generations, but users should understand what causes such an impressive difference in performance.