Second on the list is Microsoft.
Apple again outperformed everyone and was the first in the world to reach a capitalization of $ 3 trillion.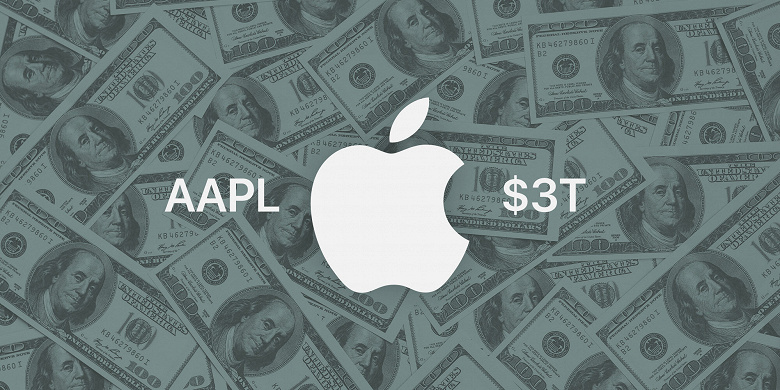 Apple is worth $3 trillion again.
Recall that the company overcame the mark of 1 trillion in 2018, and began to cost 2 trillion in 2020. It should also be noted that the company has already overcome the mark of 3 trillion at the beginning of 2022, but only in intraday trading. Then the shares could not hold on to such a high level until the close of the daily candle. Now, judging by the dynamics, Apple will succeed in this. 
The closest competitors of the Cupertino giant are still quite far away. Microsoft is worth $2.5 trillion, Alphabet is worth $1.5 trillion, and Amazon is valued at $1.3 trillion. It is also worth highlighting Saudi Aramco with a capitalization of $2.1 trillion.