The first model was introduced almost six years ago.
Bloomberg editor and insider Mark Gurman once again confirmed his awareness. Yesterday, he was talking about the imminent announcement of the new Apple HomePod smart speaker, and now the company has just quietly announced this device. 
It must be said right away that the novelty costs $ 300, that is, $ 50 less than the original HomePod model at the start in 2017. Outwardly, the column has not changed conditionally, the dimensions have remained almost the same: 168 x 142 mm versus 172 x 142 for the first model. Weight decreased from 2.5 to 2.3 kg.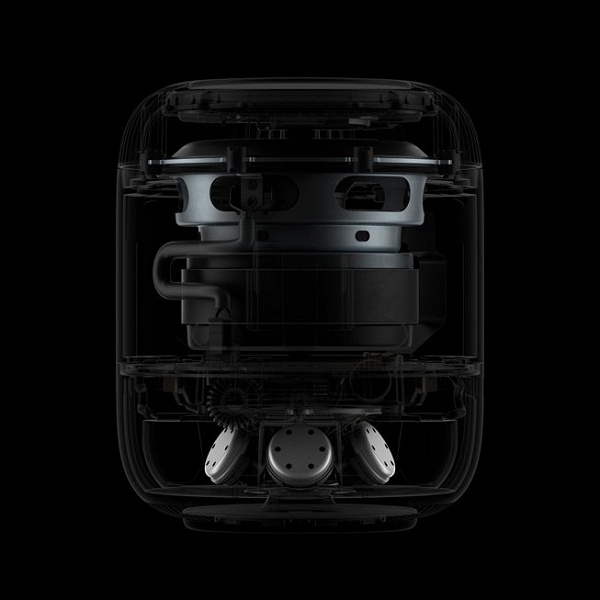 It is not yet known how the sound has changed, but there are fewer speakers. The original model was based on a low-frequency radiator and seven tweeters, and now there are five tweeters. SoC S7 is responsible for sound processing, and Apple also talks about even more advanced computing sound. Interestingly, the speaker only supports Wi-Fi 4 and Bluetooth 5.0. 
The speaker is able to recognize the room around it and adapt the sound accordingly. It is possible to pair two speakers into a stereo pair and, of course, support for Siri and Apple Music. From a paired iPhone, you can transfer literally anything to HomePod: music, podcasts, or even a phone call. 
One of the interesting features of the new Apple is the recognition of alarms. HomePod can listen to smoke and carbon monoxide alarms and send a notification directly to the user's iPhone. There is also a built-in temperature and humidity sensor that can measure indoor air characteristics. In conjunction with smart home systems, you can create commands that automatically close the blinds or turn on the fan when a certain temperature in the room is reached. Of course, the HomePod itself can act as a smart home hub. Support for the Matter standard has become an important factor here.  
Separately, Apple focuses on the fact that the device was created using recycled materials. For example, for the first time for Apple, this is 100% recycled gold. 
The new HomePod model is compatible with different iPhones, but the smartphone must be running iOS 16.3 or later.