But she's incredibly fat
Asus and Noctua brought their new joint product to CES 2023. We are talking about the video card GeForce RTX 4080.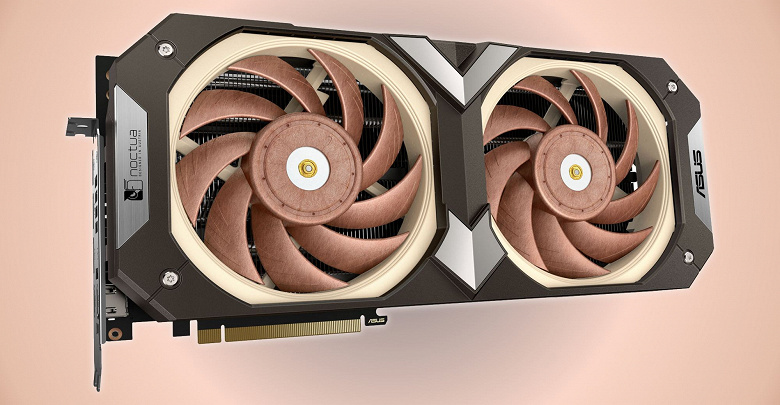 The model called Asus GeForce RTX 4080 Noctua OC Edition (RTX4080-O16G-NOCTUA) is a logical continuation of the cooperation between two well-known manufacturers. They have previously released the likes of the RTX 3070 and RTX 3080.  
Asus is not shy about calling it the quietest air-cooled graphics card in the class. Given the tests of past Asus models with Noctua coolers, this is easy to believe. At the same time, the companies kept the cooler with only two fans, but in fact there was no point in improving the CO much, since the RTX 4080 is more economical than the RTX 3080.  
But the thickness of the card is huge: it occupies 4.3 expansion slots! Perhaps this is generally the thickest graphics card on the market at the moment. Separately, Asus focuses on the use of a vapor chamber in CO. As a result, under load, the temperature of the GPU should be below 62 degrees, and this is at an ultra-low noise level.