Only six films in history grossed $1 billion in their first two weeks
Avatar: The Way of Water crossed the $1 billion mark worldwide in just 14 days, setting the highest-grossing record of any other film this year.
In total, only three films released in 2022 have managed to cross the billion dollar mark. Also on the list were "Top Gun: Maverick" (Top Gun: Maverick), which took 31 days, and "Jurassic World Dominion", which collected a billion dollars over four months

By comparison, nine films were released in 2019 that grossed over $1 billion worldwide. Avatar: The Way of the Water lost out to 2021's Spider-Man: No Home, which grossed a billion in 12 days. Just six films in history grossed $1 billion in their first two weeks.
The running time for Avatar: The Way of Water was 3 hours and 12 minutes. The worldwide release took place on December 16. In Russia, the film was released on December 22, some Russian cinemas began showing "Avatar: The Way of Water" under the name "Supermen" . Major chains will show the picture in January.
Director James Cameron estimated that a film with a $350 million budget (not including at least $100 million in advertising) would need to gross roughly $2 billion to break even. Although analysts believe that the profitability threshold is probably closer to $1.5 billion.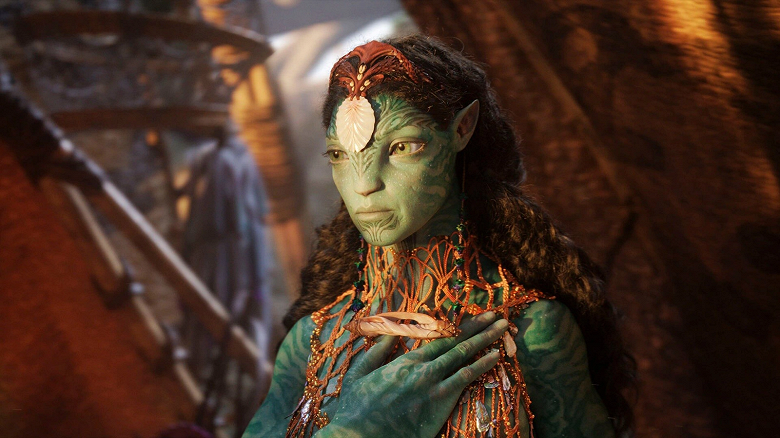 The original "Avatar" and "Avatar: The Path of Water" have a lot to do with technology. The first film, released in 2009, showed how spectacular high-quality stereo imaging can be. After that, a real boom in 3D cinema began. The second film was shot in 3D at 48 fps and HFR (high frame rate) technology, which caused the equipment in cinemas in Japan to simply fail .
Cameron is known for being not only a director, but also an inventor in his films: for example, for the first Avatar film, a camera was created on his order, which allowed him to see the characters immediately in a computer environment in real time during filming.
For the second film, Cameron and his team built a new Sony Venice camera system that connects several high-quality cameras together to create a stereoscopic 3D system. Cameron also figured out how best to shoot and capture motion both above and below the water.