The Benefits of Using PayPal
When it comes to online payment systems, PayPal has established itself as a trusted and widely used platform. In this article, we will explore the various benefits of using PayPal and why it has become the preferred choice for individuals and businesses worldwide.
Convenience and Security
One of the primary advantages of using PayPal is the convenience it offers. With PayPal, you can securely make online payments without the need to disclose your credit card or bank account information to multiple websites. This reduces the risk of your sensitive data falling into the wrong hands.
PayPal also provides an added layer of security through its Buyer Protection program. This program ensures that you are protected in case of unauthorized transactions or if you receive an item that is significantly different from the description provided by the seller.
Global Reach
PayPal is available in over 200 countries and supports transactions in multiple currencies. This global reach makes it an ideal payment solution for individuals and businesses operating internationally. Whether you want to send money to a friend in another country or receive payments for your online business, PayPal makes it seamless and hassle-free.
`
Easy Integration
Integrating PayPal into your website or online store is a breeze. PayPal provides easy-to-use tools and APIs that allow you to seamlessly integrate their payment system into your platform. This means you can start accepting payments quickly and efficiently, without the need for complex coding or technical expertise.
Mobile Payments
In today's mobile-driven world, the ability to make payments on the go is essential. PayPal understands this and has developed a user-friendly mobile app that allows you to send and receive money, make online purchases, and manage your account from your smartphone or tablet. This flexibility and convenience make PayPal an excellent choice for those who prioritize mobility.
Wide Acceptance
PayPal is widely accepted by online merchants, making it a convenient payment option for your online shopping needs. Whether you are purchasing clothes, electronics, or even booking travel accommodations, you will often find PayPal as a payment option at checkout. This widespread acceptance ensures that you can use PayPal for a variety of transactions, making it a versatile payment solution.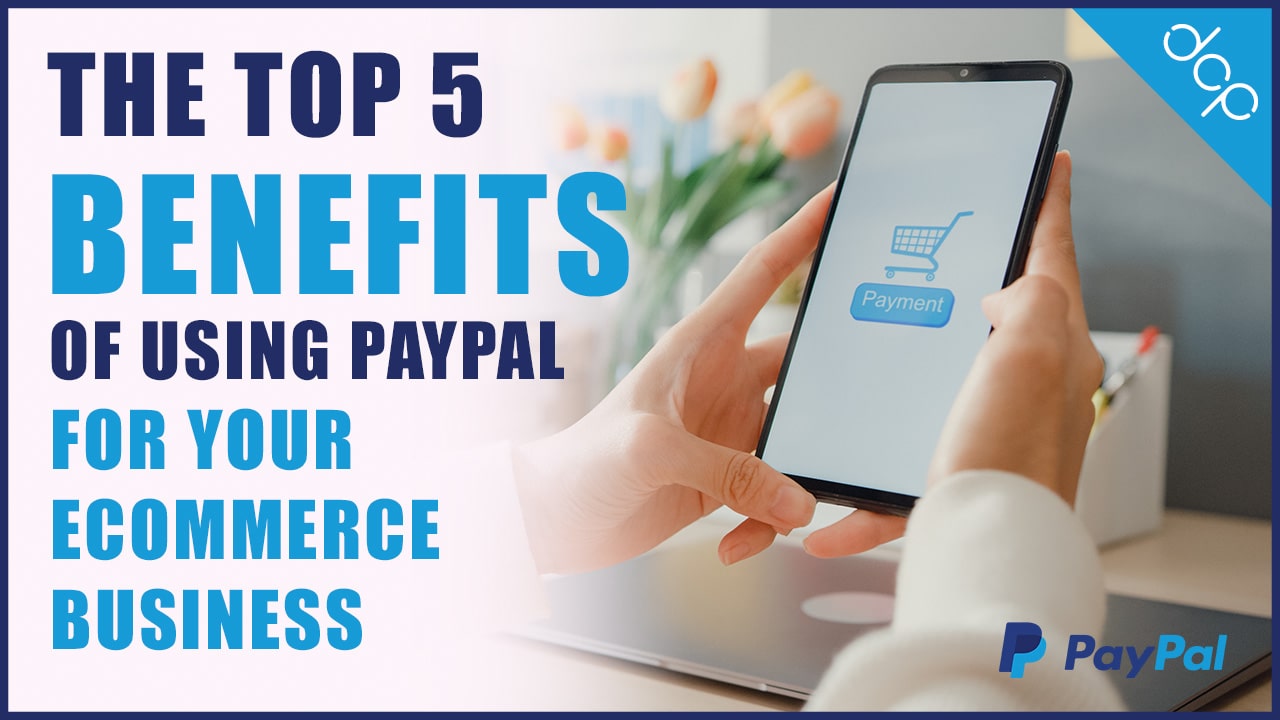 In conclusion, the benefits of using PayPal are numerous. From its convenience and security to its global reach and easy integration, PayPal has revolutionized the way we make online payments. Whether you are an individual or a business, PayPal offers a reliable and efficient payment solution that can enhance your online transactions. Embrace the power of PayPal and experience the ease and convenience it brings to your digital financial activities.
Frequently Asked Questions about the Benefits of Using PayPal
1. What are the benefits of using PayPal?
PayPal offers secure online payments, buyer and seller protection, convenience, and global acceptance.
2. Is it safe to use PayPal?
Yes, PayPal uses advanced encryption and fraud prevention measures to keep your financial information secure.
3. Can I use PayPal to shop internationally?
Yes, PayPal is accepted by millions of merchants worldwide, making it convenient for international online shopping.
4. How does PayPal protect buyers?
PayPal offers buyer protection, ensuring that you can get a refund if your purchase doesn't arrive or is significantly different from described.
5. What is PayPal's seller protection?
PayPal provides seller protection against unauthorized transactions, helping sellers avoid financial losses.
6. Can I link my bank account to PayPal?
Yes, you can easily link your bank account to PayPal, enabling you to transfer funds between your bank and PayPal account.
7. Are there any fees for using PayPal?
While sending money to friends and family is free, certain transaction types may have fees. Refer to PayPal's website for detailed information.
8. Can I use PayPal for business transactions?
Yes, PayPal offers various solutions for businesses, including invoicing, accepting payments on websites, and managing subscriptions.
9. Can I use PayPal with mobile devices?
Absolutely! PayPal has mobile apps available for iOS and Android devices, making it easy to send and receive money on the go.
10. How do I create a PayPal account?
To create a PayPal account, visit the PayPal website and click on the "Sign Up" button. Follow the instructions to set up your account.