All-electric version of the BMW i5 will be available to buyers
BMW has published an official promotional video dedicated to the electric version of the new Five, which will be launched on the market under the name BMW i5. Previously, we were shown only the car behind the drapery .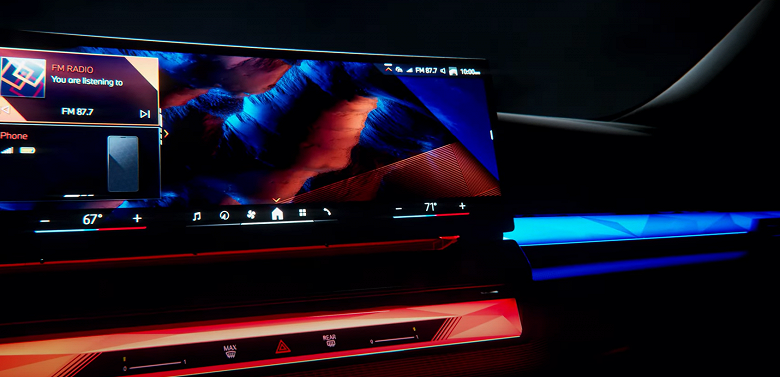 In the commercial, we are shown a blacked-out car in front: a radiator grill, the backlight of which outlines the branded "nostrils" that have become larger than before in the latest cars of the German manufacturer.
BMW first showed the new "Five"
In addition, the video shows the interior and interior elements for the first time. The latest BMW i5 will feature an atmospheric lighting system and a large-screen infotainment system.
A wide line of illumination runs along the door cards and goes to the front panel, it is decorated in branded red and blue colors. Presumably, the multimedia system is borrowed from the BMW 7 Series.
`
The BMW i5 will be available with 340 and 600 hp engines and will be unveiled on May 24th.