First public display will take place at the Shanghai Auto Show
The Chinese market is very important for many global car manufacturers, not just local ones, so BMW has timed the premiere of its most powerful crossover, the BMW XM Label Red, for the opening of the Shanghai Auto Show next week. Although the car will be produced in the United States at a plant in Spartanburg (South Carolina) from August this year, a total of 500 copies will be produced.
Externally, XM Label Red differs from the usual XM except for matte black, which is diluted with red accents. The interior has the same color scheme.
BMW XM Label Red unveiled – BMW's most powerful crossover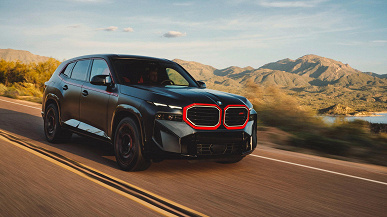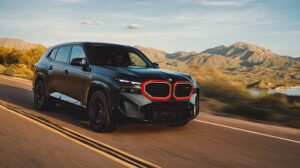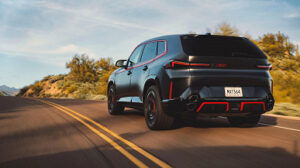 At the heart of the car's power plant is the same 4.4-liter turbocharged V8 as the regular XM. The internal combustion engine is complemented by an electric motor built into the 8-speed automatic. Compared to the conventional XM, the power plant has grown by 95 hp. – up to 748 hp This makes the BMW XM Label Red the brand's most powerful crossover. The dynamics are also very good: the car accelerates to 100 km / h in 3.8 s. Top speed is limited to 250 km/h. On pure electricity, the crossover is able to travel up to 83 km (the capacity of the traction battery is 25.7 kWh).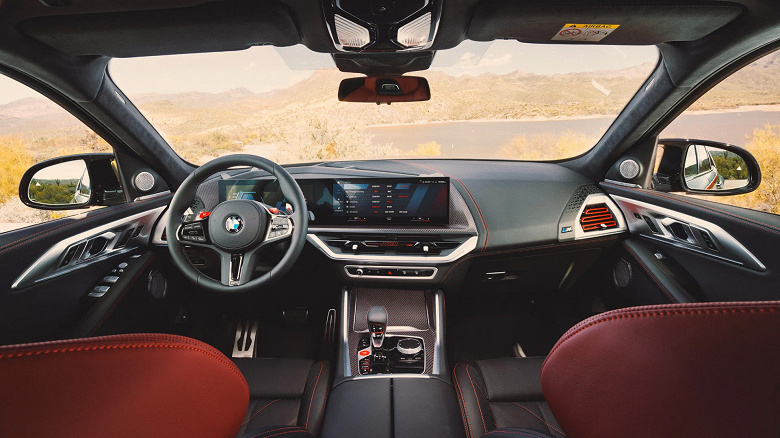 Already in the base of the BMW XM Label Red all-wheel drive, six-piston calipers on the front axle and adaptive dampers.
`