The Marvel Cinematic Universe (MCU) has a knack for surprising audiences with unexpected twists and character introductions. One such surprise came in the form of Brett Goldstein's appearance as Hercules in a post-credit scene in Thor: Love and Thunder. Goldstein, known for his portrayal of Roy Kent in the acclaimed series Ted Lasso, recently revealed the intriguing details behind how he landed the role and his transformative journey into the world of superheroes.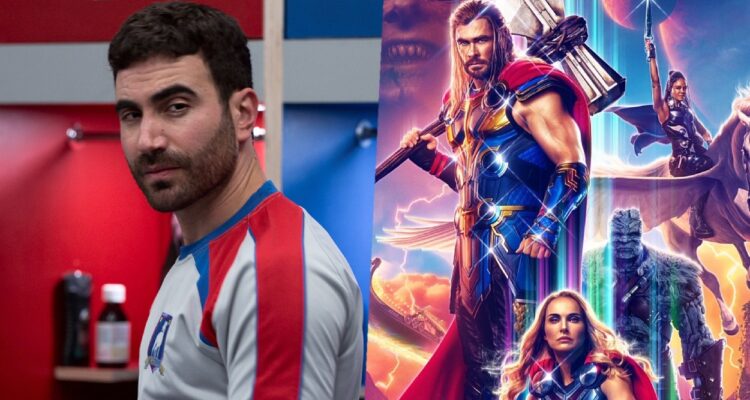 In Thor: Love and Thunder, Chris Hemsworth's titular character, Thor, crosses paths with Zeus as he seeks assistance in his battle against the formidable Gorr the God Butcher. Zeus, played by Russell Crowe, appears to meet his demise through a lightning bolt, only for a post-credit scene to unveil his survival and his alliance with his son Hercules, portrayed by none other than Brett Goldstein.
The surprising revelation wasn't solely a shock to audiences but also to Goldstein himself. Recalling the moment he learned about his role, Goldstein candidly shared, "They turn around, and they reveal, 'It's Hercules; it's you.' And I went, 'What?' Just like, 'Are you serious? Are you [joking] with me? Is this a wind-up?' So yeah, it was as surprising to me as I think it has been to other people," he conveyed to The Playlist.
Goldstein's transition from portraying the beloved Roy Kent to embodying the legendary Hercules involved a significant physical transformation. Superheroes in the MCU, like Thor, are characterized by their god-like physiques, and Hercules was no exception. Goldstein recounted the challenge of preparing for the role within a tight timeframe, sharing, "When I spoke to Taika, I said, 'You know I'm basically like a skinny comedian?' I said, 'When is this filming?' It was like in two weeks, and I was like, 'I mean, I'll do my best, but two weeks feels…' I said, 'He doesn't have to be as big as Thor, does he?'"
Goldstein's initial apprehension turned into determination as he embraced a rigorous fitness regimen to embody Hercules. "And look, on the day, I mean, I'm doing 400 pushups that day. I was fit to explode. I did the best I could on that day," he recounted, highlighting his commitment to the role.
`
As for the future of Hercules in the MCU, plans remain shrouded in uncertainty. Goldstein himself expressed uncertainty about reprising the role, stating, "Who knows if anything will come of it, who knows. But, it was a fun thing to do, and I'm pleased that people seem to have enjoyed it." While the fate of Hercules in the MCU hangs in the balance, Goldstein's unexpected journey from a witty soccer coach to a godly hero has left an indelible mark on both fans and the MCU's ever-expanding tapestry of characters.