J.K. Rowling Addresses Harry Potter Reunion Invitation
J.K. Rowling, the mastermind behind the enchanting world of Harry Potter, has clarified that she was indeed extended an invitation to the Harry Potter reunion special, which captivated fans earlier this year on Sky. With the 20th anniversary celebration of the first movie's release, the reunion titled "Harry Potter 20th Anniversary: Return to Hogwarts" brought together many of the beloved cast members, including Daniel Radcliffe, Emma Watson, Rupert Grint, and more. However, Rowling's absence from the event sparked speculation and raised questions about her involvement.
As the originator of the intricate universe that has captured the hearts of millions, J.K. Rowling authored all seven books in the iconic series, with the film adaptations also achieving remarkable success, accumulating an astounding $7.7 billion worldwide.
The reunion, a momentous occasion for fans and the cast alike rekindled the magic that the franchise had woven into the cultural fabric. Yet, Rowling's absence fueled conjectures that she might not have been invited due to the controversies surrounding her remarks about transgender individuals.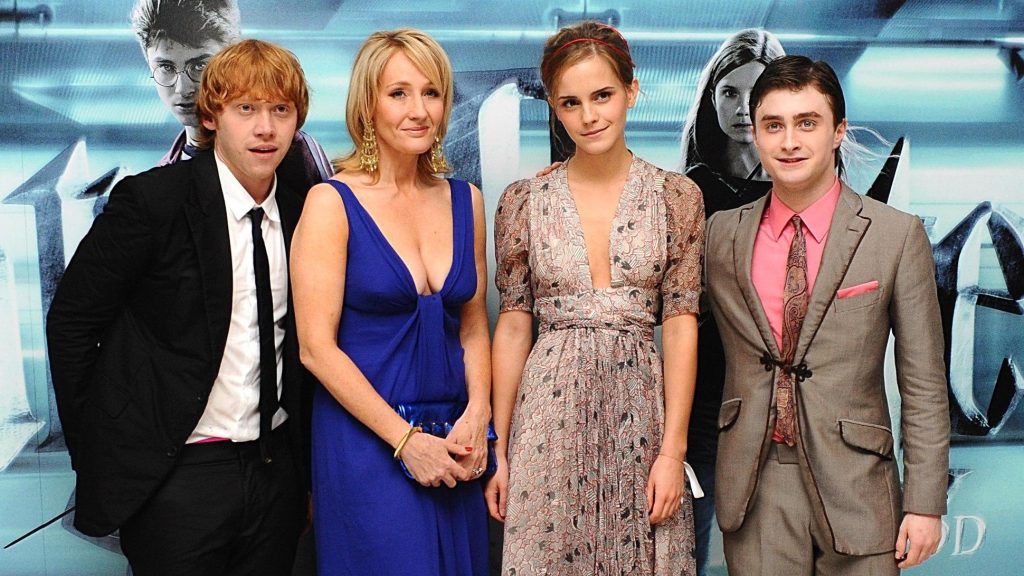 To address the matter, J.K. Rowling affirmed that she had indeed received an invitation to the reunion but had made the conscious decision to decline. In a candid conversation with Graham Norton for Virgin Radio, she explained, "I was asked to be on that, and I decided I didn't want to do it. I thought it was about the films more than the books, quite rightly. That was what the anniversary was about."
In recent years, J.K. Rowling has been the subject of intense scrutiny due to her statements on social media, particularly those about gender identity and transgender issues. Her viewpoints have generated heated debates and even led to threats against her life. Rowling believes that the rise of social media has provided a platform for individuals to engage in hostile behaviors, altering the dynamics of discourse. Reflecting on her online presence, she emphasized, "I try to behave online as I would like others to behave… Social media can be a lot of fun, and I do like the pub argument aspect of it. That can be a fun thing to do but there's no doubt that social media is a gift for people who want to behave in a malign way."
`
As the Harry Potter saga continues to weave its spellbinding narrative across generations, J.K. Rowling's absence from the reunion underscores her unique perspective on the celebration, one that hinges on her dedication to the original literary creations and her contemplation of the broader context in which the franchise has flourished.